Gabby's Honest Reviews: Top 3 Movies to Watch Before You Graduate High School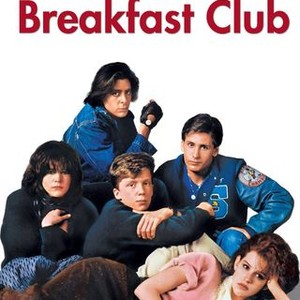 We need to do many things before we graduate high school: apply to college, find a potential occupation, build our transcripts and GPA, and even pass all your AP classes. But, with all of those factors is there a time to settle down and watch a movie that can acknowledge your stress and uncertainty? Well, BHS students and teachers have just the list of movies that can comfort your real life coming-of-age story. Here are the Top 3 Movies to Watch Before You Graduate High School. 
The Perks of Being a Wallflower
The Perks of Being a Wallflower is a coming of age movie, following the life of Charlie Kelmeckis, an awkward quiet freshman beginning his high school career. Despite not being very social, Charlie meets senior step-siblings Sam and Patrick and befriends them. Together, Sam and Patrick teach Charlie about the ups and downs of high school. Throughout the movie, Charlie goes through feelings of first-love, loss, grief, and pure bliss: typical experiences of a high schooler's life. BHS freshman Maeve Noble said, "It is one of the deepest coming of age movies and explores the dark topics of high school [that need to be discussed]." Even though the movie can be dark and heavy, it is completely relevant to the lives of high school students, especially those learning to battle depression, anxiety and even grief. Personally, this story is not only one of my favorite movies but one of my favorite books. I highly recommend it to anyone going through a transition period. This movie will show how valid your feelings are as a high school student. 
The Breakfast Club 
The Breakfast Club is a comedy drama directed by John Hughes where 5 high school students from different walks of life go through the painful hours of Saturday detention together. Not only is this movie hilarious, but it takes rebellious actions and breaks them down into raw teen angst and pain. BHS Student Emily Melman said, "In the movie, everyone is kind of different and involved in different cliques which is very relevant to high school and it takes real life situations and combines them with humor." This movie is for the misunderstood, angsty teens of our generation.
A Silent Voice: The Movie
A Silent Voice: The Movie is an animated drama romance about a young girl who is hearing impaired. Because of her disability, people bully her immensely and make her school life a living hell. But one day, when her bullies go too far she is forced to transfer schools. Years later, one of the bullies sets out to find her and make amends for all the things he did to her. "I feel like [the bully] Shoya is relatable because he had done something terrible in the past but wants to redeem himself and make up for it because he regrets it," said BHS freshman Tasnim Adhree. "No matter how badly you mess up, you can always redeem yourself." A Silent Voice: The Movie is a beautiful story of finding the true meaning of friendship and kindness, which is something all students need reminders off, especially during this holiday season.