Staff Profile
Michael Hanley
Reporter
Michael Hanley is a senior at Bethpage High School. He's on the robotics team and involved with Stage Crew. He enjoys music, and you can usually catch him talking about some of his favorite artists and...

Loading ...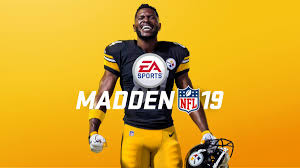 Logan Paola, Journalist
November 12, 2019 • No Comments
It is believed that once a player agrees to be the cover athlete of the new Madden game each season, they have cursed their career. More often than not, cover athlete's careers take a turn for the worst. I will be going through...