Forming a Connection: High School Athletes Mentoring Aspiring Players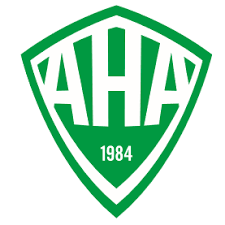 Athletes Helping Athletes is a "Student-Athlete Leadership Conference Series" hosted by Adelphi University. A number of schools including Bethpage High School have set up a program in which student-athletes are trained by professionals to participate in a program with the district's fifth grade students. 
The high school students visit the elementary schools three times a year. Young students are taught the importance of athletic participation, sportsmanship, and positive thinking. 
The first visitation is an introductory lesson. Since the student leaders will eventually be discussing deeper, more difficult issues, it is important that they establish an initial relationship with the children through fun icebreaker games and sports related stories.
Mrs. Treadwell, the Athletes Helping Athletes Advisor for Bethpage High School said, "[The program] creates a bond between the high school students and the fifth graders. It also creates a relationship where they discuss bullying, sportsmanship, and making good choices. When the bond is appropriately established, if a [fifth grade] student is in need, they should feel comfortable reaching out to their student leaders."
I had the opportunity to participate in this visit last week and it was a rewarding experience. Meeting the children was a lot of fun; the icebreakers helped them open up and become more comfortable. 
Telling the students about my love for volleyball and sports in general allowed them to connect with me and established a relationship that I will have the chance to foster throughout the rest of the program.
Mrs Treadwell, added, "I think this round of trips was one of our best. The high school students were prepared and impressive to watch."