NHL Playoff Preview (Edmonton Oilers)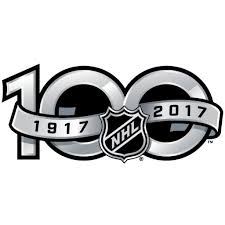 This season marks the 100th anniversary of the National Hockey League. The NHL playoffs, perhaps the longest and most challenging postseason in all of sports, will host eight teams from each conference for a total of 16 teams—all ready to battle in the most intense part of every season.A team that hasn't qualified for the playoffs over the past 10 seasons may finally see the postseason this year, The Edmonton Oilers. After the addition of the youngest captain in NHL history, Connor McDavid, along with the young goaltender Cam Talbot, and veterans Jordan Eberle, Leon Draisaitl, Milan Lucic, Ryan Nugent Hopkins and Darnell Nurse, the Edmonton Oilers are ready for some postseason success after many years of rebuilding the franchise.
The Eagles Cry sports staff has analyzed the NHL standings and Statistic Leaders to compile a list of playoff predictions for the 2016-2017 season.
WESTERN CONFERENCE:
Central Division:
  Chicago Blackhawks
  Minnesota Wild
  Nashville Predators
Pacific Division:
  San Jose Sharks
  Anaheim Ducks
  Calgary Flames
Wild Card:
  Edmonton Oilers
  St. Louis Blues
EASTERN CONFERENCE:
Metropolitan Division:
  Washington Capitals
  Pittsburgh Penguins
  Columbus Blue Jackets
Atlantic Division:
  Montreal Canadiens
  Ottawa Senators
  Boston Bruins
Wild Card:
  New York Rangers
  New York Islanders