March Mollusk Madness!
Yesterday, March 30, 2016, members of the BHS Marine Science Club learned about mollusks and enjoyed delicious snacks of clams, mussels, and pasta prepared by Mr. Portuese. Students learned some basic facts about mollusks native to Long Island by watching a Powerpoint and viewing a live clam dissection.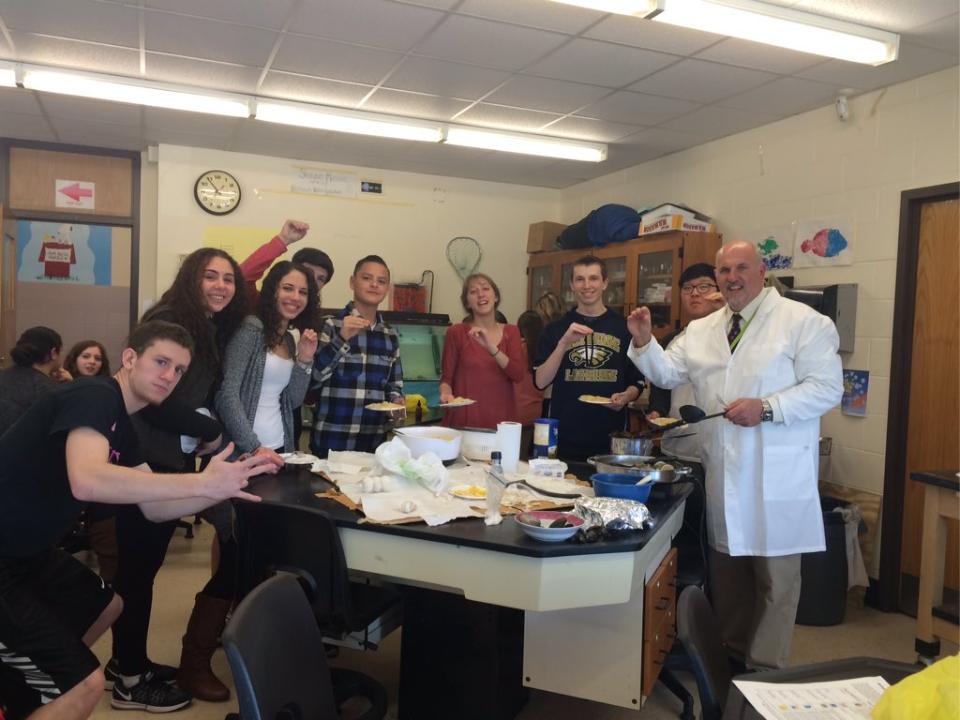 After the presentation, students listened to the greatest hits of Blue Oyster Cult while snacking on the scrumptious bivalves, which were cooked in red and white sauces and served over pasta. Mr. Portuese said that his students were "happy as clams" while feasting at the celebration.