Bethpage Girls' Softball Looks to Avenge Playoff Loss This Season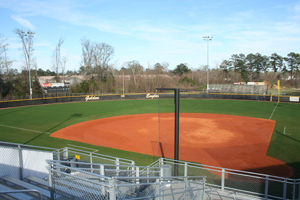 With the 2016 spring season upon us, the girls softball team looks to repeat last year's ending, taking a trip back to the playoffs for the seniors. Throughout the winter, the girls have been improving their game—one drill at a time. Winter workouts began early in December and have began to intensify as the start of the season draws closer.
Entering his second season as a full-time coach for Bethpage, Mike Lewis looks to continue the success that he started last year. Although captains have not been named, key players on the team have stepped up into leadership roles waiting to be filled.
"They are focused on being more competitive and avenging the first round playoff loss from last year," Coach Lewis said.
With the loss always in the back of her mind, Senior Lauren Bloom said, "I am extremely happy with the way we played, but you can only do so much—and that's what being a team is all about."
Wrapping up the offseason workouts in just a few weeks, and with the start of a long season just around the corner, all the hard work will hopefully lead to wins and ultimately a playoff run. The Golden Eagles' schedule is very competitive and will be a good test for what they will see entering the playoffs.
Coach Lewis said, "The first round loss to Plainedge was a tough one, but with that in mind expectations are on a steady incline to overcome that loss."
Senior All-County pitcher Lauren Bloom and All-County Junior Kristin Suran look to continue their successful high school careers and finally get to that elusive championship game. They will have a large impact on the ability to compete at a high level but certainly won't be the only ones playing a role in the team. Senior Danielle Olive and Junior Corrin Tempesta lock up the middle infield with significant fielding ability and veteran knowledge.
All-Conference outfielder Kiersten Bloom will more than likely be at the top of the lineup again, based on her speed and ability to get on base. All-Conference Centerfielder Lauren Oury and All-Conference Catcher Courtney Ludewig fill two big production spots in the middle of the lineup.
"We have all been working hard this offseason, and we have high hopes for the season," Danielle Olive said.
There are only four seniors returning to the team from last season, and each of them have the same goal in mind: to surpass their first round loss from last year and win the county title in their final season of high school sports.