How I Created a Social Media Empire Without Paying a Dime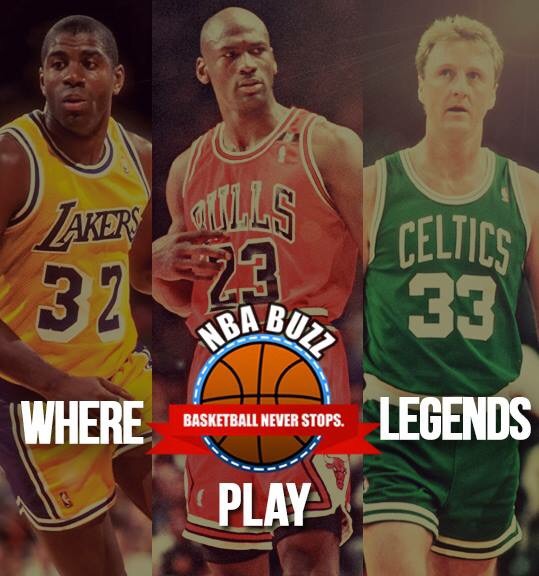 My Facebook page, NBA Buzz, currently stands as one of the most consistent and largest self-grown pages on Facebook. 238,000+ fans (and counting) did not come without a boatload of effort. I know this personally, because I built it up…from nothing.
NBA Buzz was created in January of 2011 because I wanted to reach out to thousands and share my passion for the sport he loves most, basketball. After years of hard work and a number of admins (one who handles the administration of a business, an organization—or in Facebook terms, the identity of a page), NBA Buzz has blossomed into a social media empire that will live on for a very long time. I hope.
At NBA Buzz, I currently have five admins working for me, creating daily posts under my supervision. They hail from Germany (Lenny), Florida (Adam), Ohio (Pavan), and New York (me, Matt, and Russ). The guys all have the same mentality as I do, and I treat them with the utmost respect. I do not pay my admins, so for them to dedicate their time to something I've created is a great feeling. In this column, I will reveal how you too can build a social media empire with no financial investment. Here are the top ten ways to keep it growing and healthy:
The building of an empire, whether you start from zero followers or one hundred thousand, depends on your hunger for new fans. Advertising on larger pages such as a celebrity pages or other news anchors' sites—such as ESPN or Yahoo—is a great way to gain quick followers. Compile a small advertisement that you feel will attract people, and post it in the comments. Yes, you may get banned (on that specific page) for commenting spam, but hey, it brings in followers little by little, follower by follower.
Hire Great Staff
If you don't have chemistry on your page with your admins, there is absolutely no way your page will function smoothly. Every member on the team must be in contact with one another on what, when, and how to post the content on the page. Followers will not like a page with duplicate posts as well as admin miscommunication; it looks very unprofessional.
Know How to Defend Yourself:
I cannot stress enough how embarrassing it is to get proven wrong in an argument with a fan. It doesn't look good. Before you respond, make sure you re-read everything you have down, and be sure to double check whatever fact you're speaking upon. Also, listen to the other fans in the argument, and let them know whether you agree or disagree. When your English teacher subscribes to your page, you'd better be aware of your grammar and spelling when you post.
Never Post False News:
Getting news from unreliable sources is not the greatest of ideas, and is quite risky in the social media world. Be sure to stay away from commonly known sources who jump the gun on breaking news to get their stories and their name out there even more.
Infamous BAD Sources: Chris Broussard of ESPN, and Chris Sheridan of www.sheridanhoops.com.
False news is a huge turnoff to fans on your page, and looks incredibly unprofessional. Also, give credit at all times to all sources.
Interact With Your Fans:
Ever receive a message or "DM" from a fan asking a question about what your page is related to? Respond with a factual and truthful response. Another great way of communicating with fans is responding to fan mail. If a follower lets the page know how great it is and how much they appreciate it, thank them and ask them to get friends and/or family to enjoy the page as well. Also, comment on your fans' opinions in the comments and start a debate. Fans love debates and love having their voices heard by thousands.
Space Out Posts:
A clogged page on a social media site will certainly turn off fans. Scrolling your feed and constantly seeing a number of posts from the same page within minutes could bother a reader, and they may eventually leave the page. A prime amount of time between posts is 15-45 minutes, depending on how busy the page is on a specific day. But, if you're on a page that has to do with news or sports (like NBA Buzz) on which there's breaking news, highlights, final scores, or anything along those lines, 5-10 minutes between posts is the golden zone.
 Be Open to Opportunities:
If there's a way you can get your page on the map via an outside source, be sure to do so. Listen to the offers. Whether it's a website, a business, or a different page reaching out to you, discuss the offer they're putting on the table. Take these type of things as an honor.
Know Your Facts:
Prior to creating a post when speaking about facts or statistics, be sure to read up about it and know what you're speaking about. For sports, ESPN, Sports Illustrated, Wikipedia, and Yahoo! Sports are great sources for statistics.
Note: Screwing up a fact or stat will cause fans to jump on you in seconds.
Use Social Media
Twitter, Instagram, and Facebook are great outlets to find quick news, especially news that was just released. Turn on push notifications to get instant updates from the most reliable sources you chose to quote. Also, on Instagram, you can get firsthand photos from any player from around the league, which the fans love to see.
It's a Long Process. Don't Get Discouraged:
Things take time, and you have to work hard for success. Building a popular page on social media is quite the challenge. Don't get discouraged when you come across a setback. There's always a pot of gold at the end of the rainbow, even though this rainbow holds thousands of new followers, not thousands of pounds of gold.
It took four long years to build NBA Buzz. The daily grind and requisite dedication has been entirely worth it. A social media page is a hobby. No, it's more than just a hobby. It's a passion, a healthy addiction which helps you sharpen your writing and social skills. Also, it can help you excel in something you truly enjoy.