Taylor Swift's Heartbreaking Announcement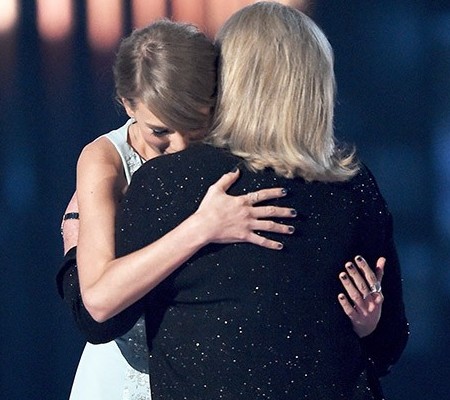 April 9th was a hard day for musical sensation Taylor Swift as she announced to her 56.2 million followers on Twitter that her mother had recently been diagnosed with cancer. "The results came in, and I'm saddened to tell you that my mom has been diagnosed with cancer. I'd like to keep the details of her condition and treatment plans private, but she wanted you to know," Swift shared on her Tumblr page.
"The news was such a shock to this whole fandom, I can't imagine what Taylor is feeling right now," BHS senior Marie Kelly explained. "Andrea Swift is such a strong, beautiful lady and she doesn't deserve this. Nobody does." Marie also shared a message to Taylor, writing, "Taylor, we are going to be with you, Andrea, and the rest of the family the whole step of the way."
BHS senior Kimmy Cosgrove also weighed in: "No one deserves to go through this. It's going to be very difficult to be such a public figure, but yet deal with this matter in private. My prayers are with her family."
At the ACM music awards on Sunday April 19th, Taylor's mother presented the Milestone award to her daughter and gave a heartfelt speech. It was a very emotional moment, and the recent news made it even more sentimental. "I've watched this milestone artist since she was a tangled-haired little girl growing up on our farm, full of imagination and creativity, until right now, as she prepares for her next world tour," Andrea shared with the crowd.
Overall, the news has taken a toll not only on the Swift's, but on BHS fans too. Our prayers are with The Swift Family.