Gabby's Honest Review: Red by Taylor Swift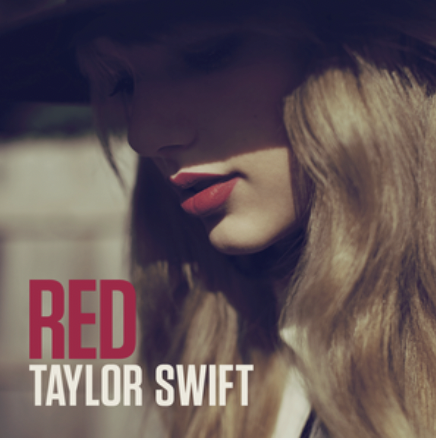 Since 2004, Taylor Swift has been in the limelight of the music industry. Almost every student at BHS knows her or has heard her music blasted on the radio at one point or another. Swift has obtained 11 Grammy wins and released 9 original studio albums, covering pop and country genres alike. 
But recently, Taylor Swift took two of the original albums and re-recorded them, trademarking (Taylor's Version). and BHS student's have a lot of opinions. Red (Taylor's Version), her most recent re-record, has caught the heart of many students but has also made Swifties here question their feelings on the remake. These students will uncover the pros and cons of Red (Taylor's Version) in this The Eagle's Cry piece. 
Taylor Swift's old record label–Big Machine Records– was sold to Scooter Braun, a man who has been given the name "music megamanager" by countless media outlets. If the record was licensed to be used in a TV Show, ad or movie, the sale of the record label allowed Braun to collect payment for any artist's music that was recorded and managed by Big Machine Records. Swift, after hearing the news, was devastated according to media outlet Vox and decided to take back her music by rerecording some of it. 
Red (Taylor's Version) features revamped songs from the album such as "22" and "We Are Never Ever Getting Back Together." But along with these 2012 pop-classics, Swift also added new songs like "Ronan," a song written by Swift that she dedicated to Maya Thompson and her three-year-old son, Ronan, who passed away from neuroblastoma in 2011.  
Many people on social media have expressed both positive and negative feedback on (Taylor's Version). Some positives explore how honored the Swifties are to have a personal side of Swift while the negatives paint her as a money-hungry pop star. The hardcore and softcore Swifties at BHS have just as many thoughts as the theorist and hint-hunter fans on Twitter. 
"It was a much longer album than the original Red and I was super-excited for the 10 minutes of 'All Too Well,'" said BHS sophomore Nora Kerrigan, a Swiftie since 2010 when Swift's album Speak Now came out, featuring "classic" songs like "Mean" and "Back to December." In relation to "All Too Well," Nora said, "I think Sadie Sink was perfectly casted and did an amazing job portraying the lyrics."
"(Taylor's Version) definitely changed my view of the original album," stated BHS sophomore Aleena Hussain. "You can see Taylor's growth and maturity when you compare the two albums by not only her voice, but the way she sings…"
Along with the countless praise BHS students have brought to Red, some also see Red (Taylor's Version) as simply fine, neither better nor worse than the original album. "I liked the album but I don't have strong feelings towards it," stated BHS sophomore Eva Neamonitis. "But the short film was amazing. It definitely captured what Taylor wanted." 
Despite how much feedback (both positive, negative and in between) Red (Taylor's Version) received, Swift's intention was never to simply profit off of old music. "I made it very clear that I wanted to be able to buy my music. That opportunity was not given to me, and it was sold to somebody else. And so I just figured, I was the one who made this music first. I can just make it again," Swift said on Late Night with Seth Meyers. 
To a musician, their music is their creation, their livelihood. To have someone like Scooter Braun jeopordize that only gave Swift the opportunity to reinstate her grown self in her old songs and create new music for those albums. Swift did not intend to seem like a money-hungry pop star, but only a creator, lyricist and artist who wanted nothing more but to take back her most iconic eras for what they originally were.