Mr. Granieri Brings a Touch of BHS to South America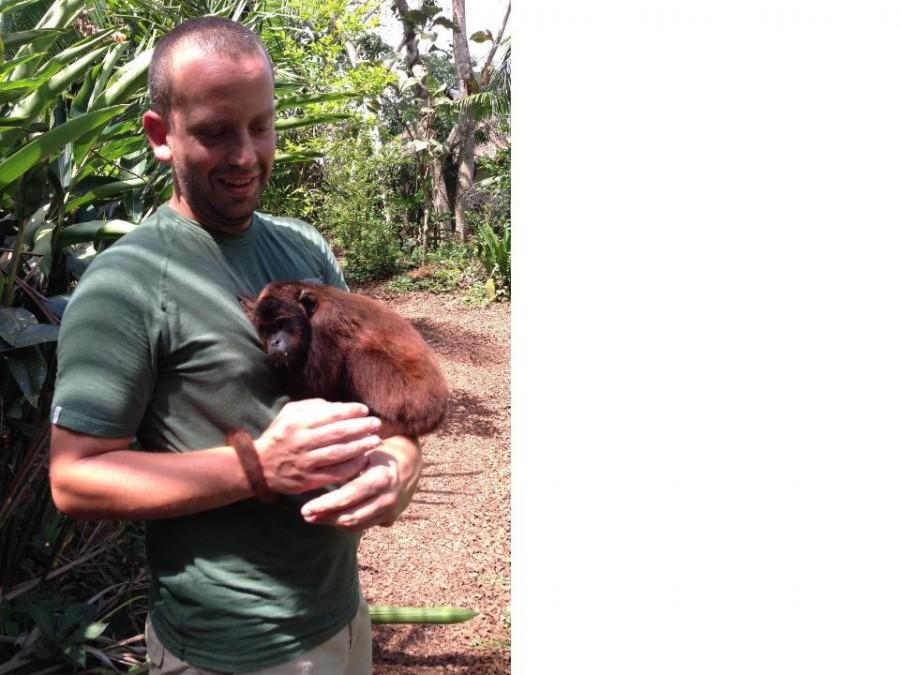 For those who are unaware, a beloved BHS math teacher will be leaving BHS next year to participate in community service activities in South America (hopefully). He will be missed dearly, but one thing is clear: his heart is as big as they come.
In order to understand why Mr. Granieri wants to go to South America, you have to understand his appreciation for wildlife. Mr. Granieri has visited the Amazon before and loved every minute of it. He could not get over the biodiversity of wildlife, plants, and the overall beauty of the jungle.
"I have a friend who runs a non-profit conservation organization to protect the Amazon wildlife," Mr. Granieri said. "The organization works on preventing illegal mining and logging, which is common in the Peruvian part of the Amazon."
Mr. Granieri also stated that the organization also offers programs to people getting college degrees in biology or anything related to biology. These programs are very unique, because they allow people to study their biological interests through interactive experiences in the jungle. For example, if a student wanted to further his study of monkeys, then this organization would allow him/her to thoroughly study monkeys through numerous tours and other hands-on experiences.
This will not be the first time Mr. Granieri has volunteered himself for the greater good. In 2013, after a horrific tornado in Oklahoma, Mr. Granieri drove down to help tornado victims. As Travie McCoy said, "If that ain't love, then I don't know what love is."
"I was going to visit my sister in Tulsa for the fourth of July, so I drove 26 hours to Moore, Oklahoma," said Mr. Granieri. "When I arrived, I was wearing a blue shirt, so I was put to work with the headwaters. I cleaned up houses and their debris so new houses could be built, with locals thanking me profusely. It was a very rewarding and awesome experience."
Obviously there is a lot to be excited for, but what Mr. Granieri is most excited for may shock people: he's most excited to experience the unknown and the huge biodiversity of the Amazon. He doesn't know any specifics on where he will be going yet, but he knows he will be teaching wherever he ends up.
This could serve as a superb example of why you should always follow your dreams. Mr. Granieri has wanted to do this for many years and is finally making his dream a reality. The Eagle's Cry wishes Mr. Granieri well as he embarks on the adventure of a lifetime.