How Does BHS Stack Up in Preparing Us For College?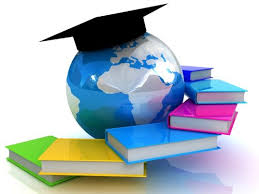 High schools across the country take different approaches to preparing students for college, but could the difference put some students at an advantage when it comes to their future? With the college applications' due dates coming up, The Eagle's Cry examines the importance of the opportunities schools offer to students.
Many schools across the United States provide midterm and final exams for their students. One of the New York State Department of Education's requirements for all public high school students is to take regents exams at the end of every school year, but this requirement is only necessary in New York schools. Although these regents exams can be stressful, they can "prepare students for the ACT, SAT, AP exams, and other exams in the future," according to Nora Kerrigan, a sophomore at Bethpage High School. The schools that decide not to require final exams and midterms put their students at an extreme disadvantage when it comes to their future in test taking. 
The high school sports industry not only became an outlet for students to express themselves, but also a world of college opportunities and scholarship offers. At Cherry Hill High School East in New Jersey, they provide a variety of sports, from tennis to football to swimming. This allows students to receive top college offers from Harvard University and Johns Hopkins University.
Zach Pasternack, a junior at CHHSE, said, "These connections that were made with other schools put the students in the upcoming years applying for college at an advantage." Athletes who are wishing for scholarships and offers from top universities have a better chance of being offered these opportunities if they attend high schools with a wide variety of athletic options and relations with colleges.
School administrations across the country have the ability to make their own time schedules for all schools in their district. Bethpage High School's regular school day begins at 7:32 and ends at 2:28. On Long Island, these school times are used by most high schools, but at Vestavia Hills High School in Alabama their regular school day begins at 8:10 and ends at 3:20.
Amber Simonello, a freshman at this school, believes that, "These start and ending times help me to adapt to waking up early which will become useful in the future when I go to college and get a job." Although the time difference from BHS to Vestavia Hills is not a drastic change, the sleeping habits formed by students could make it either more difficult or easier to wake up for college classes or jobs in the future. 
Clubs and extracurricular activities are some of the most significant aspects of college applications. Depending on the school's resources and abilities, different clubs are offered by high schools that could potentially alter a student's acceptance to college. Walt Whitman High School in Bethesda, Maryland offers a diverse selection of clubs for their students.
Logan Zindler, a sophomore at Walt Whitman, said these clubs "offer leadership roles and community service while helping support your interest or find new creative paths."
Schools that don't have the ability to offer their students a large selection of clubs put their students at a disadvantage because their interests are unable to be supported and showcased. The schools that are able to provide their students with various club options can help them increase their chances of acceptances into the colleges of their choice. 
The inconsistency of test taking, sports options, school start/end times, and club varieties within high schools provide students with different results that are either beneficial or detrimental for their futures. Bethpage High School, however, gets high marks in these areas. And that's certainly a positive for students who go here.