Dwayne Wade announces retirement: A Tribute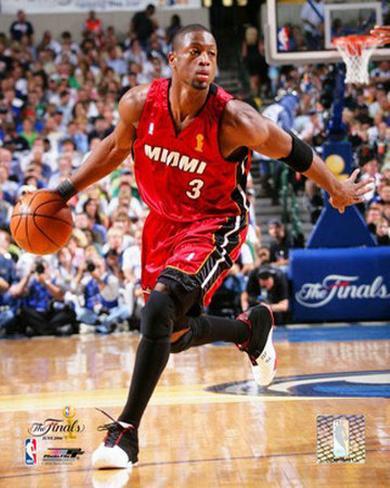 In early September, Dwayne Wade announced he has enough energy left in his body for one more season via his Youtube channel. The Miami Heat legend announced his retirement just before the beginning of his 16th year in the NBA. Wade has had an illustrious career, with averages like 22.5 PPG, 4.6 assists and 3.7 rebounds a game, while shooting 48% for his career. He's also a 3x NBA champion, a 12x all star, 8x All NBA Team member, twice being on the first team. Wade was drafted in the 2003 NBA draft, along with Chris Bosh, Carmelo Anthony and best friend and former teammate Lebron James. In his career, he has played for three teams. He has spent majority of his 15 year career with the Miami Heat, but also spent a season with the Chicago Bulls and a half season with the Cleveland Cavaliers before he was traded back to the Heat.
Now, you may be wondering, why do I care? You should care. Dwayne Wade is a basketball icon and a Miami legend. Dwayne Wade impacted many people. BHS Junior Patrick Kerrigan said about Wade that "He brought basketball back to Florida, he's responsible for all three NBA championships won by the Heat. He played a pivotal role in the organization, as without Wade, there would be no Lebron James or Chris Bosh." Wade put the Miami Heat into serious contention from the second he stepped on a basketball court.
He also made contributions off the court as well. He's helped with philanthropic actions such as Wade's World, St. Jude Children's Research Hospital and The Athletes Relief Fund For Haiti with Alonzo Mourning. One game, after he broke his own single season scoring record,he gave his jersey to an 8 year old Michael Stolzenberg who had his hands and feet surgically removed. Not only was Wade a basketball icon, he was a philanthropic icon as well.