15 High School Movies You Must See Before Graduating
From edgy fifties dramas starring Marlon Brando and James Dean to Disney channel musicals, the "high school movie" has been a cinema staple for decades, and has become a genre in itself. Because every high school is different, and every teenager is different, the genre has a lot to offer: comedy, tragedy, horror, romance, sci-fi, and more. Some of the greatest movies ever made have been about teenagers, and compiling a list of just 15 is no easy task. If your favorite high school movie is missing from our list, share it in the comment section.
---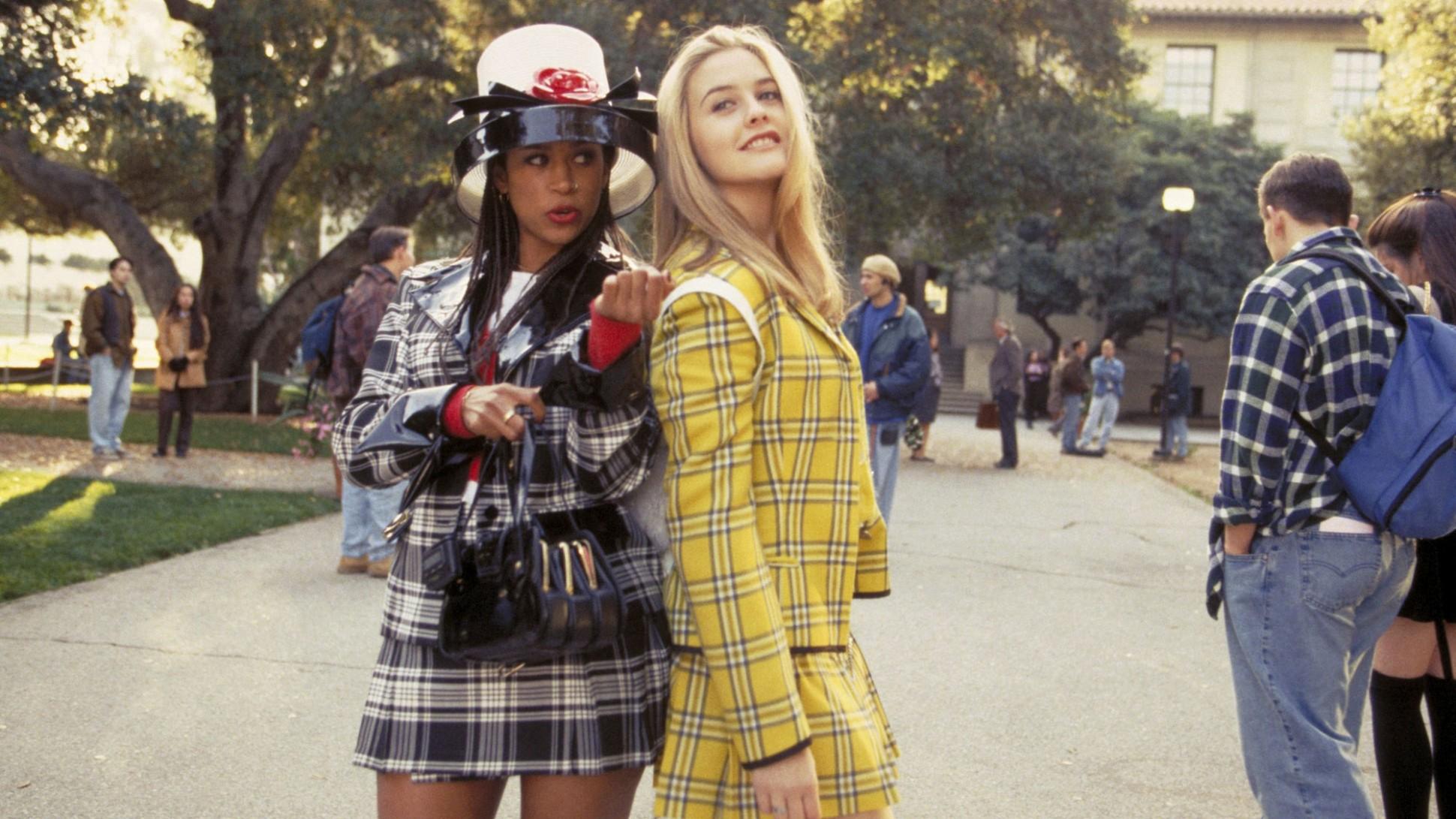 15. Clueless
While it was made in 1995, Clueless is now more relevant than ever in the wake of Instagram celebrities and coffee table books comprised of selfies. Cher Horowitz (Alicia Silverstone) embodies many of the criticisms that are pinned on today's millennials: she's privileged, materialistic, self-absorbed, and careless.  However, her interactions with her friends, family, and teachers reveal that there's more to her than meets the eye. She's hopeless when it comes to current events, but she's smart enough to con her way into a passing grade. She obsesses over status symbols like clothes and cars, but she also obsesses over her father's health and carefully monitors what he eats. The people who criticize Cher's contrived image are often more fake than she is: in one memorable scene, she corrects her pseudo-intellectual stepbrother's girlfriend when she misquotes Shakespeare. Cher's "cluelessness" may be irritating, but it's hard not to sympathize with her. 
---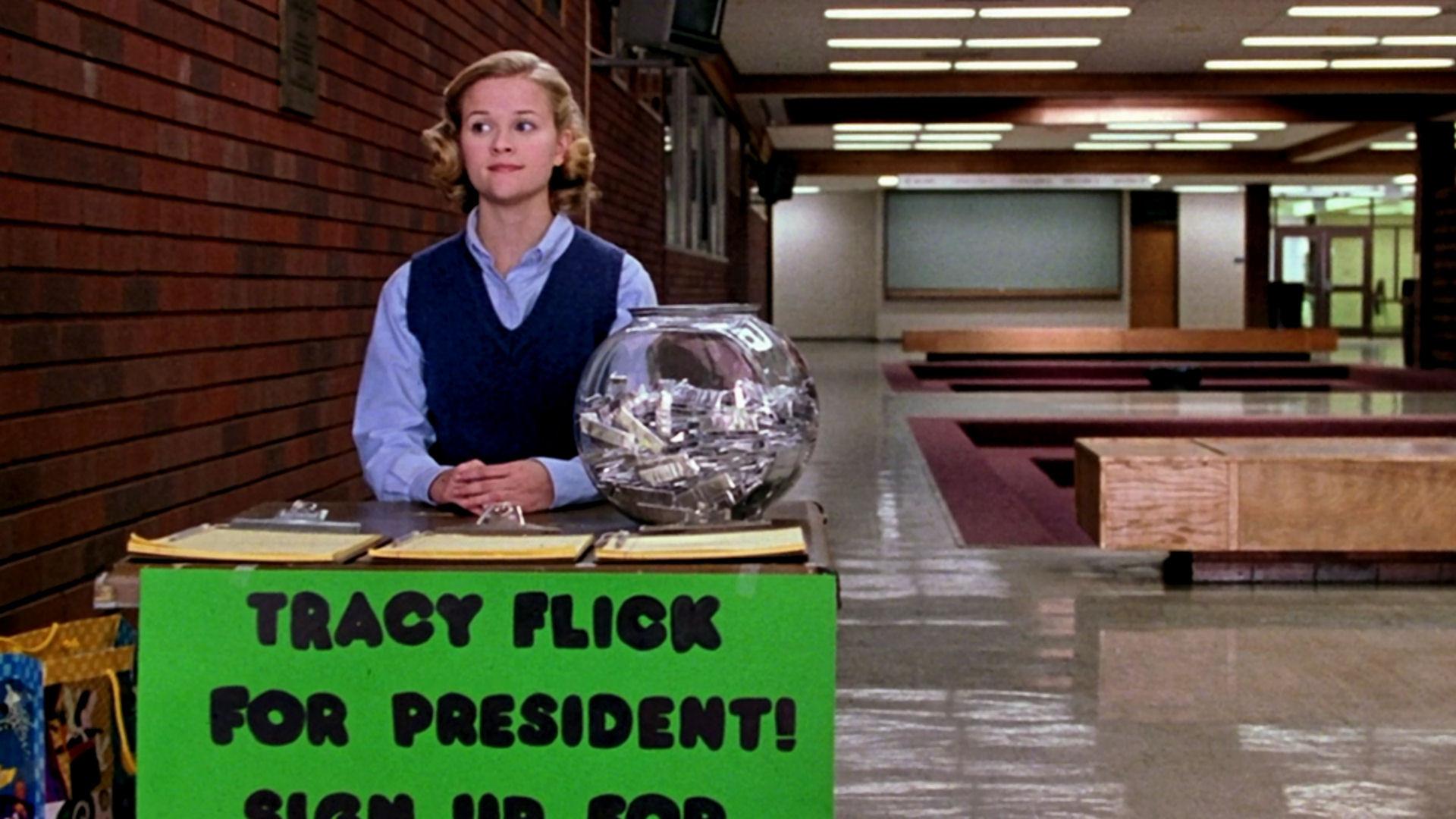 14. Election  
Election, starring Matthew Broderick and Reese Witherspoon, tells the story of a high school government teacher and the overzealous student who slowly drives him insane. Tracy Flick (Witherspoon) will stop at nothing to become her high school's next student body president, and Mr. McAllister (Broderick) will stop at nothing to keep her from winning the election. As Election Day draws closer, we learn that both Tracy and Mr. McAllister are willing to cut corners and play dirty in order to thwart their rivals.  A clever, biting glimpse into the world of high school politics, Election is as truthful as it is funny.
---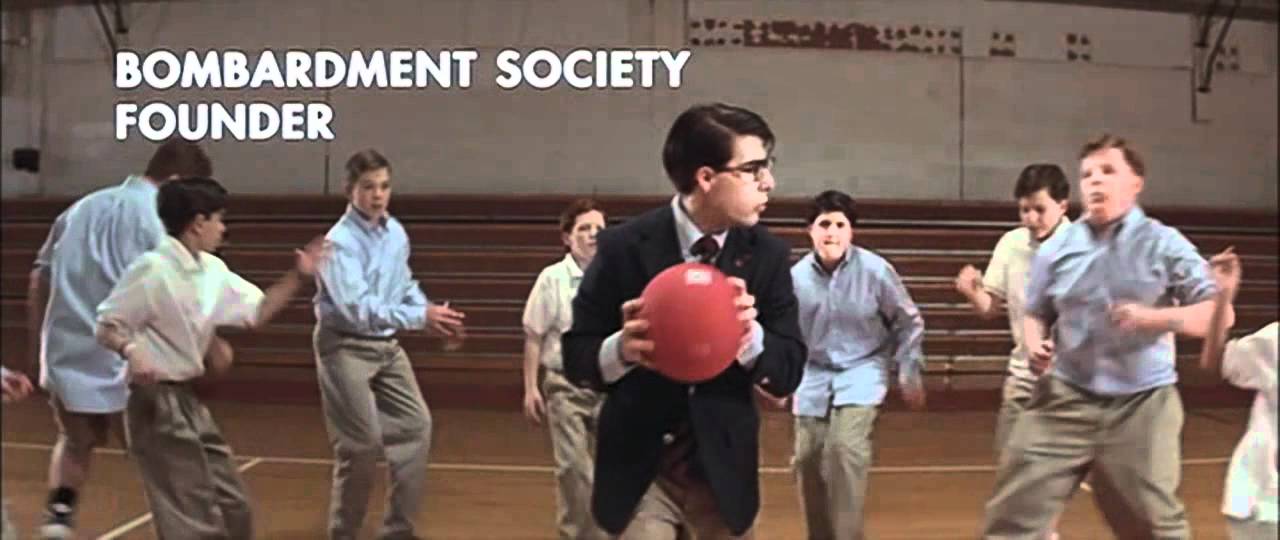 13. Rushmore
Rushmore delivers everything that can usually be expected from a Wes Anderson film: a witty script, a cast of quirky characters, and an excellent soundtrack heavy with the sounds of British Invasion bands. The story is centered around Max Fischer (Jason Schwartzman), a 15 year old boy who devotes all his free time to his hobbies and none to his schoolwork. His infatuation with a teacher (Olivia Williams) leads to a conflict between him and his friend Herman Blume (Bill Murray), the father of one of his classmates. While Max is an unconventional protagonist, he deals with challenges that are fundamentally relatable to most teens. It's common for high schoolers to deal with heartbreak—it's just less common for them to build an aquarium at their school or fill a hotel room with bees as a solution to their problems. Rushmore's eccentricity marks it as a must-see for both teens and adults.
---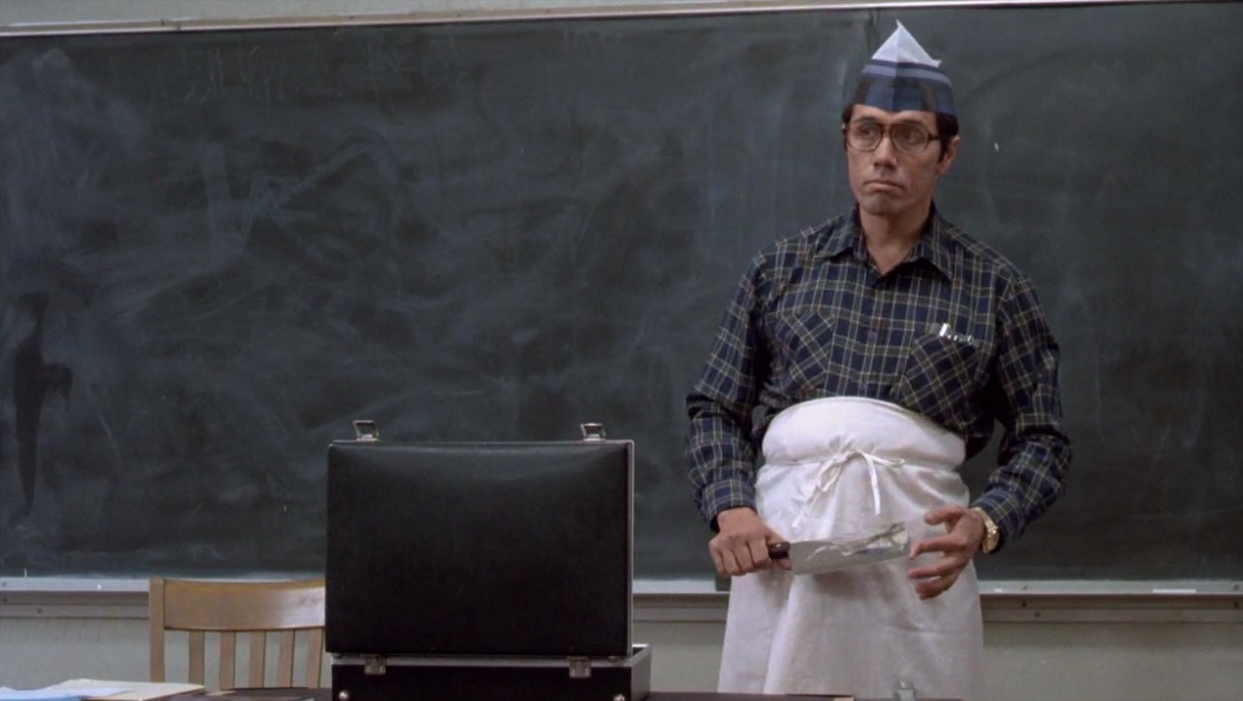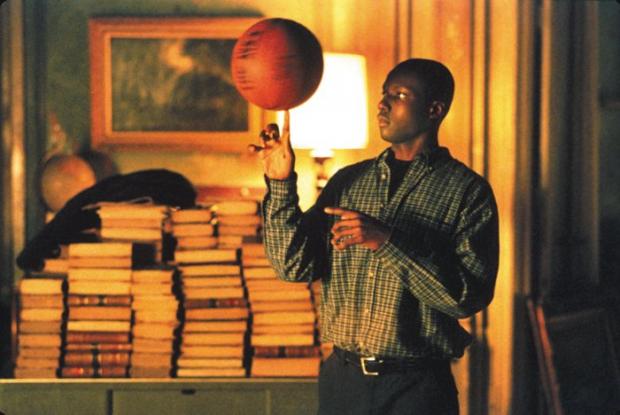 12. Stand and Deliver/Finding Forrester
Stand and Deliver and Finding Forrester are very similar in tone and subject matter, and they're so great that I had to make room for both of them on this list. The former is based on a true story: the story of Jaime Escalante (Edward James Olmos), a math teacher at James A. Garfield High School in East LA . In what was hailed by critics as the "Rocky of the classroom", Mr. Escalante motivates his students—who start the school year learning remedial math—to prepare for the AP Calculus exam. In Finding Forrester, a teenage basketball player with a gift for writing (Rob Brown) befriends an elusive famous author (Sean Connery), who encourages him to push his talent to new heights. Both movies exemplify the profound influence that a great mentor might have on an adolescent's life, as well as the challenges that come with striving for excellence in the midst of classism and racial prejudice. Most importantly, they both illustrate the necessity of nurturing brilliance in an environment where it might easily be ignored.
---
11. Mean Girls
If you're currently a student at BHS, chances are you've already seen Mean Girls. It's one of the most iconic movies of our generation, and for good reason. Mean Girls is a refreshingly smart and honest teen comedy, featuring great performances from Tina Fey (who wrote the screenplay), Rachel McAdams, Amy Poehler, and Lindsey Lohan. The story centers around Cady Heron (Lohan), a new student who struggles to make sense of high school cliques after being homeschooled in Africa for most of her life. When she is taken in by a group of mean girls, Cady must choose between popularity and her own moral compass. Despite all its portrayals of spoiled queen bees and catty conflicts, Mean Girls treats its female characters with respect, and ultimately conveys an empowering message of kindness and tolerance.
---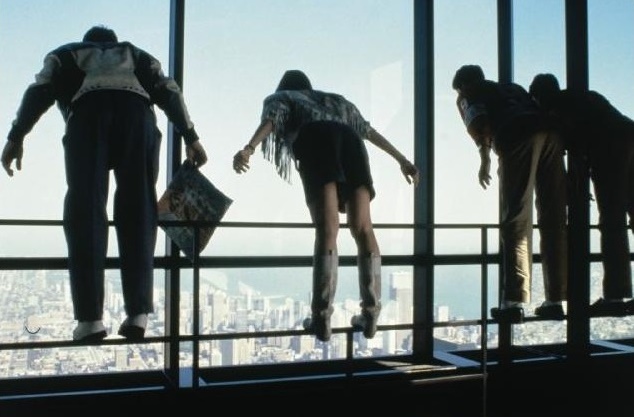 10. Ferris Bueller's Day Off
Ferris Bueller's Day Off stars Matthew Broderick as the title character: a clever, fun-loving teen who regularly breaks the fourth wall, addressing the audience directly. Along with his girlfriend Sloane (Mia Sara) and his best friend Cameron (Alan Rucke), Ferris skips school and embarks on a wild day-trip through Chicago, all while being pursued by a hellbent school principal. Featuring charming, sincere performances from Broderick, Sara, and Rucke, Ferris Bueller's Day Off is lighthearted, but also peppered with philosophy. Before the credits roll, Ferris advises his audience, "Life moves pretty fast. If you don't stop and look around every once in a while, you could miss it." 
---

9. Rebel Without a Cause     
Rebel Without a Cause stars James Dean as Jim Stark, a troubled teenager who has just moved to a new town. Along with two other misfits—a boy who was abandoned as a child (Sal Mineo) and a girl who struggles with her parents' increasingly distant relationship to her (Natalie Wood)—Jim copes with guilt in the wake of a tragedy. The acting is brilliant, the dialogue is dramatic and resonant, and the story is unforgettable. Rebel Without a Cause may be too dark to qualify as a feel-good teen movie, but it's a classic that everyone should watch at least once.
---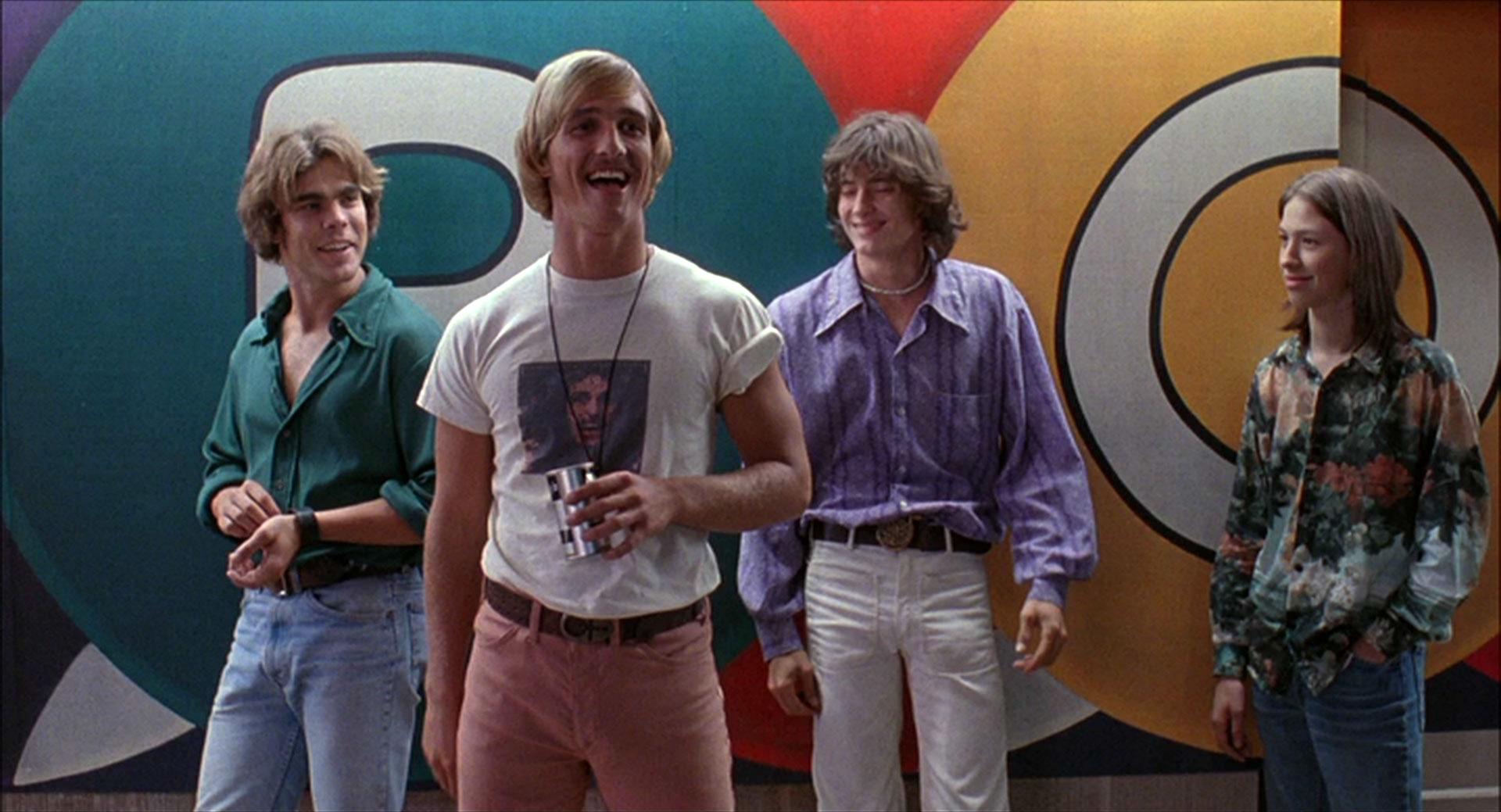 8. Dazed and Confused
Richard Linklater's cult classic follows a group of Texan teenagers on the last day of school in 1976. The colorful cast of characters includes rising seniors who anxiously wait to rule the school, timid freshmen who suffer through beatings and hazing rituals, and graduates who have never left their glory days behind. Dazed and Confused is not exactly uplifting, but it's not pessimistic or cynical either. It's just an honest, enjoyable movie, written and directed by an artist who displays a keen understanding of how teens interact.
---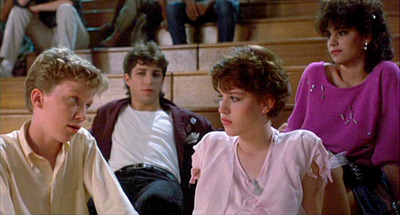 7. Sixteen Candles
In this 1985 John Hughes classic, Molly Ringwald stars as the charming, funny, and lovably awkward Samantha Baker. Sixteen Candles recounts Samantha's sixteenth birthday, which happens to be the same weekend as her older sister's wedding. Her whole family consequently forgets about her birthday, and some of the events that follow are even more cringeworthy: her house is invaded by loony grandparents, her crush finds out she's in love with him, and a creepy kid asks for a pair of her underwear at the school dance. Just when Samantha is ready to lose hope, an encouraging talk with her dad and a miraculous twist of fate turn her birthday weekend from sour to sweet. Sixteen Candles urges teens to take disappointment, embarrassment, and heartbreak in stride, knowing that better things are yet to come.
---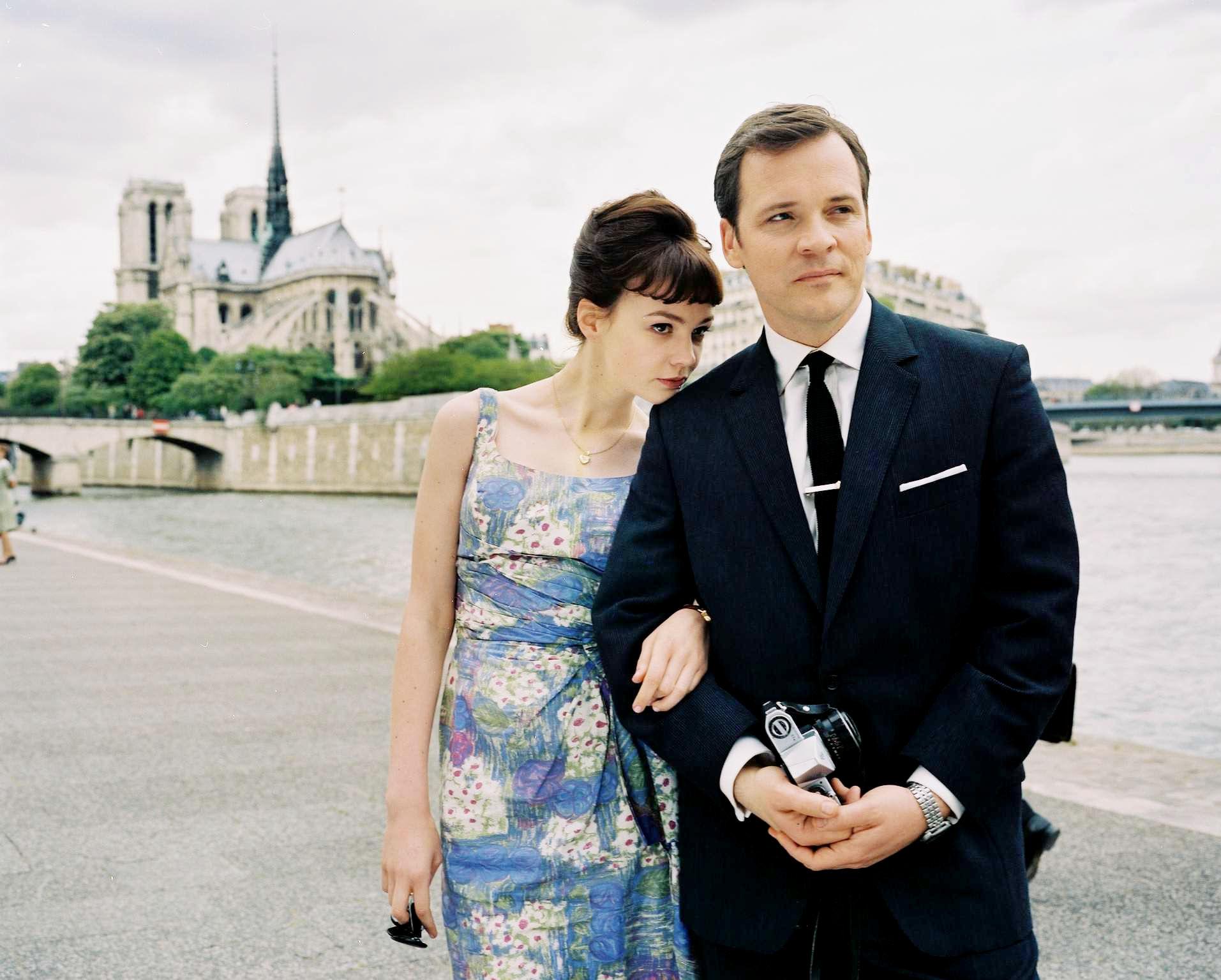 6. An Education
At face value, An Education is about an affair between a seventeen-year-old prep school student and the middle-aged man she meets at a bus stop. Beneath its surface, it is about a girl taking control of her future and embracing the possibilities that lie before her. In her first leading role, actress Carey Mulligan is charming, graceful, and believable as she frequents jazz clubs, explores Paris, and learns valuable lessons. While its premise may seem creepy, An Education is less about romance than it is about independence and self discovery, making it a perfect movie for graduating seniors.
---

5. American Graffiti
Like Dazed and Confused, this movie has multiple plotlines and follows a group of teenagers throughout the course of one summer night. Instead of taking place in 1970s Texas, American Graffiti is set in a California suburb, late in the summer of 1962. In his second feature film, George Lucas effortlessly captures the anxiety all teenagers face when preparing to leave high school behind. American Graffiti is nostalgic—drive-ins, drag races, and doo-wop hits are all central to the plot—without being kitschy. Haunting and bittersweet, it completely surpasses the campiness and plasticity of other famous nostalgia movies like Grease. If you're looking for a glimpse into teen life during the age of hot-rods and greasers, American Graffiti is a great choice.  
---
4. Say Anything      
As far-fetched as it may be, Say Anything is an absolute joy to watch. From the movie's opening scene, in which he proudly exclaims "I want to get hurt!" after being warned not to ask out his crush, Lloyd Dobler (John Cusack) proves to be a plucky and genuinely sweet protagonist. Diane Court (Ione Skye) is quirky and charming, and her tumultuous relationship with her father adds just the right amount of drama to this otherwise light-hearted film. It's one of the sweetest high school love stories ever told, and it's guaranteed to put anyone in a great mood. If you're looking for a movie about taking risks and following your heart, or if you're just interested in that iconic boombox scene, Say Anything is definitely worth your time. 
---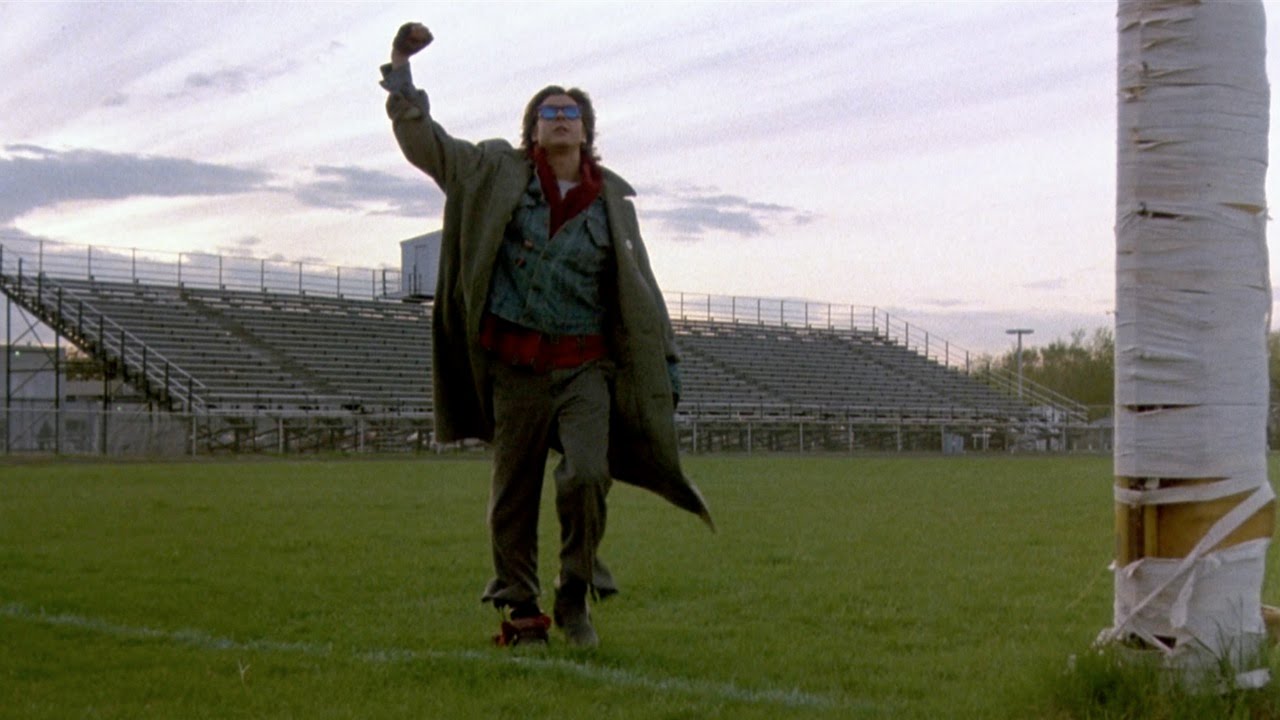 3. The Breakfast Club
The Breakfast Club is arguably the most iconic teen movie of all time. Featuring Molly Ringwald, Anthony Michael Hall, and other members of the "brat pack", it tells the story of five high school students who learn that their shared dreams, fears, and desires transcend the boundaries of high school cliques. Its subject matter is a lot more serious than that of other John Hughes films, and issues like sex, peer pressure, suicide, and abuse take the center stage. While it has its lighthearted moments (most notably, the famous dance sequence), The Breakfast Club definitely earns its status as a drama, and its young actors' performances are heartfelt and believable. The movie's cast and soundtrack serve as a delightful monument to the eighties, but its message is timeless.
---
2. Back to the Future
It's hard for most teens to even acknowledge the fact that their parents were once high schoolers, let alone imagine what they must have been like as high schoolers. When seventeen-year-old Marty McFly (Michael J. Fox) is accidentally transported back in time by his eccentric friend Doc Brown (Christopher Lloyd), he is faced with the task of helping his parents fall in love in order to save his own existence. Along the way, he finds that high school hasn't really changed much since the era of sock-hops and soda fountains. Fox's irresistible performance skyrocketed him from child star to teen heartthrob, and thanks to the movie's two sequels, Back to the Future has since become a beloved trilogy among comedy and sci-fi fans alike. One of the most enduringly popular movies of the eighties, Back to the Future is charming, exciting, and wildly fun.
---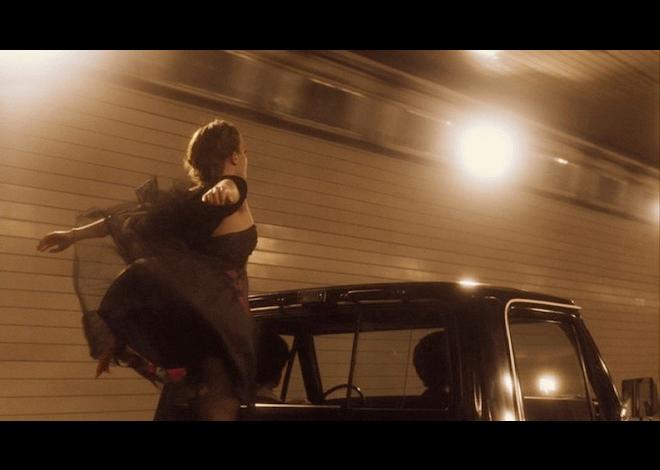 1. The Perks of Being a Wallflower
Fans of Stephen Chbosky's best-selling novel will be pleased to find that the movie adaptation got everything right. Directed by Chbosky himself, the movie flawlessly captures the spirit of the book, featuring a tear-jerking performance from Logan Lerman, a phenomenal supporting cast (Emma Watson and Ezra Miller), and a perfect soundtrack. It tells the story of Charlie, a high school freshman who recounts his journey toward self-acceptance through a series of diary entries. Its tone and subject matter are a lot more mature than those of many other high school movies, but Perks manages to be heartwarming and uplifting even while addressing tough issues. Perks will make you laugh, cry, and reevaluate your perspective on life. Both the movie and the novel remind audiences that "even if we don't have the power to choose where we come from, we can still choose where we go from there".
---