Hidden Talents/Interests of our Teachers at BHS!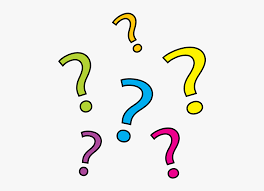 The wonderful teachers at Bethpage High School work everyday to help prepare students for their academics and futures, but what most students don't know is that many of the teachers at BHS have their own interests and hidden talents from their past or outside of school. The Eagle's Cry sat down with some teachers to help readers get more insight into their lives outside of school.
A new addition to the BHS heath and gym teachers, Mr. Shanahan, loves to travel specifically during the winter time to go snowboarding. During the summers, he often goes fishing and boating with family and friends. He enjoys watching Game of Thrones and other shows like Breaking Bad.
"My hidden talent is that I do know how to DJ and I do that as much as I can," Mr. Shanahan explained. Along with teaching, many teachers have other talents many students are not aware of. 
Most students know Mr. DeStefano, BHS art teacher, but not all students know that he enjoys spending time with his dog and taking her on walks. Additionally, Mr. D is an avid reader. You can find him reading one of his favorite books, The Game, or even watching horror movies in his free time. 
Some students would be interested to know that Mr. D also directed this year's play, A Christmas Carol, at BHS. He reveals, "I used to direct for years and now I'm back doing it." 
Mr. Malossi, who along with running The Eagle's Cry and BHS News, enjoys playing guitar and spending time with his kids. Similar to Mr. Shanahan, Mr. Malossi can also be found watching Breaking Bad or the new show Smiling Friends on HBO. 
When asked what his hidden talent is, Malossi responds, "Writing stories and recording music." Many students can possibly hear Malossi singing on the radio one day without any idea that he has this talent.
Some might have had Ms. Corson as an English teacher, but most don't know she enjoys cooking and listening to music outside of school. Her favorite movie is The Sound Of Music, along with some other movies. "I tend to like movies that are happy," Corson explains. 
One of the most shocking hidden talents of any teacher at BHS is that Ms. Corson trained as an opera singer throughout high school and college along with practicing many other instruments. 
Not only does the faculty at BHS do an outstanding job at teaching students and preparing them for their futures, but they also are able to spend their free time enjoying their favorite movies, shows, hobbies, and hidden talents that students might not know about. Don't be afraid to ask your teachers what their hidden talents or interests are because you may be surprised with what Bethpage's teachers are able to do.