Girls Varsity Lacrosse Prepares for a Successful Season

Despite the mounds of snow that still cover the high school turf, the girls varsity lacrosse team is back again and preparing for a victorious season. With returning captains Luana Barbuzano and Isabella Bradley alongside ten other returning players, the team has picked up where it left off last season, feeling confident and clicking very quickly.
"We're already so close and familiar with how each one of us plays together, so practices so far have been extremely successful," explained senior and captain Luana Barbuzano.
Although the team's senior goalie graduated last season, sophomore and returning varsity attacker Taylor Hannaberry has stepped up to the task and shown amazing skill during preseason practices. The team also pulled up two sophomores and two freshmen resulting, in a young team once again.
Ninety-minute practices in the gym and slippery practices on the blacktop have been difficult to deal with, but the team practices hard and shows potential for many wins this season. The girls even plan to shovel the turf as their cardio this Wednesday to ensure the season begins on time.
"We're all dying to be outside and get on the field again. Practices are just better and easier when we actually have the lines to follow and don't have to make a goalie crease out of cones," said returning sophomore Alexa Ritchie.
The eagerness to play is at a high point for all the girls, and with this much enthusiasm, a victorious season is surely in the cards for this varsity team.
Leave a Comment
About the Contributor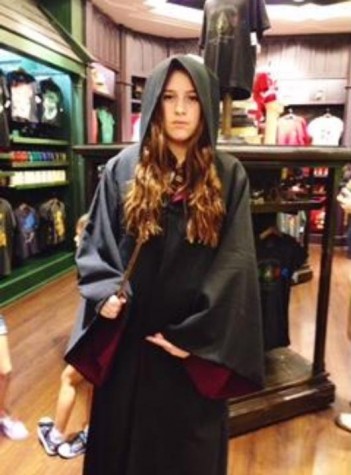 Alissa Seiter, Head Editor
Alissa Seiter, Bethpage High School Senior, Eagle's Cry Editor, and American Idol Season Seven Runner Up, enjoys taking long walks on the beach and writing...