Mr. Fazio Raises Money to Help Cure Childhood Cancer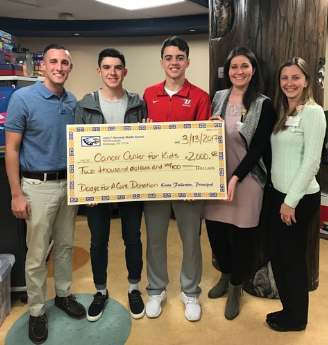 Mr. Fazio, teacher at Bethpage High School and instructor of the National Honor Society is raising money help with childhood cancer.
Mr. Fazio has done many charity fundraisers throughout Bethpage. He hosts his charity events to raise money for Winthrop-University Hospital in Mineola, NY to cure cancer in children.
To help with his goals, students in Bethpage High School get involved to play in Mr. Fazio's charity fundraisers. These include the Honor Society Dodgeball Tournament, which he started 3 years ago, and the European Handball Tournament which happened last year.
Mr. Fazio also sets up a wish foundation program, which is also a way he raises money for the hospital..
"When students participate in events [like dodge for a cure], their money goes to a good cause" Mr. Fazio says.
Mr. Fazio raises about $1,000 to $1,500 per year childhood cancer. He always makes good donations for the children's hospitals.
"I enjoy hosting these events to raise money for children's hospitals and I hope to continue these events and raise more money in the future".