Ink-redible Turnout at Annual "Squidpalooza"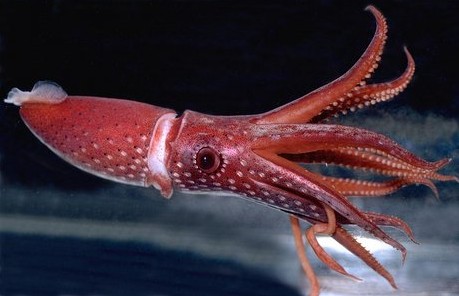 The Marine Science Club's annual squid dissection and calamari feast was a success. On February 3rd, several BHS students gathered in Mr. Portuese's room to dissect, cook, and eat six pounds of fresh squid.
Each student was given an anatomical diagram of the squid and encouraged to explore the squid's many parts. Highlights included the dissection of the squid's eye and the removal of the squid's gladius and ink sac, which can be used as a pen and ink.
After the dissection, Mr. Portuese and a few club members rinsed, battered, seasoned, and fried the squid. Students snacked on the tasty sea creatures, dipping their crispy mantles and tentacles into a dish of warm marinara sauce.
"The demonstration was life-changing," says senior Miranda Ortiz, "Now I can dissect, cook, and eat a squid at home!"
According to senior Jenessa Asch, the squid dissection was "gross, but awesome."
The squid party—or "Squid Palooza," as it was nicknamed by Mr. Portuese—proved yet again to be an exciting educational event. Mr. Portuese was "thrilled everyone loved Squidpalooza", and he urges students to join the Marine Science Club on March 5th for a "Behind the Scenes Tour" of the Long Island Aquarium.  Details regarding the trip are on the 21st Century website.