Bethpage Teachers and Students Strut Their Stuff for a Good Cause
What would be a better way to raise money for a good cause, than a fashion show? On Thursday, January seventh, teachers from the five schools in the district participated in the second annual fashion show, to raise money for the anti-bullying program. From walking the runway, to singing and dancing performances, this was more fun and exciting than some might think.
The night started off with a welcome from Mrs. Stehlik. After the pledge and National Anthem—sung by senior Emily Marczak—an elementary school student read a poem about bullying.
Then the show started. Teachers from each school modeled outfits from various designers. Performances from teachers and students filled the time in between each school's models—from singing, to dancing, to cheer and kickline.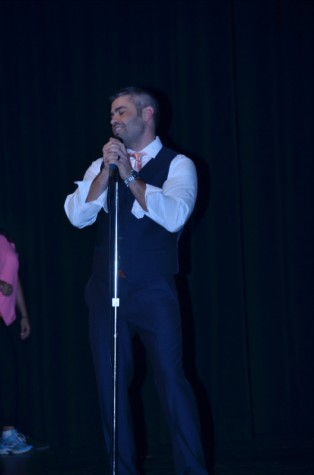 Mrs. Stehlik said "It's for a good cause and gets the community, staff, and students together for a worthwhile night."
Many teachers and students became involved in this program because they believe anti- bullying is an important cause. Art teacher Mr.D said, "I wanted to be a part of it because I believe strongly in anti-bullying, and the Bethpage school district has made a real commitment to it. This show is something appropriate for all ages."
BHS Social Worker Mrs. Kennedy said, "Raising awareness for bully prevention has always been something close to my heart and I wanted to find a way to get students and faculty together to raise awareness."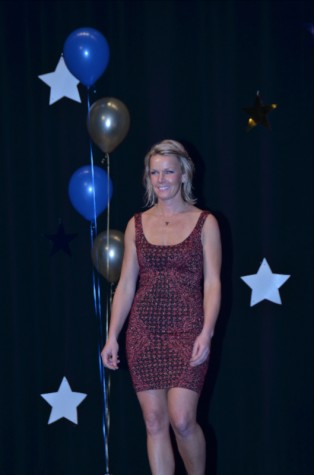 Many students also thought of the fashion show as a positive thing. Senior Jennie Sabella said, "It's awesome to see teachers and students having fun while doing something different and interesting."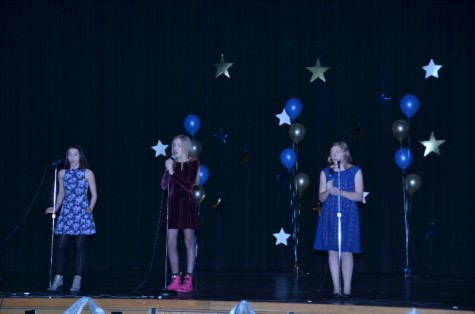 Sophomore Gabby McGlynn agreed: "It is for a wonderful cause, and it's great for so many adults and staff to participate in this event from different schools."
The money that was raised at the fashion show will go to anti-bullying programs in all of the schools.
Ed note: Thanks to ZacRyan Dalsass for the photos