DATELINE Producer and BHS Alum Meets With BHS Journalism Class
On October 20, 2015, NBC Dateline producer and Bethpage High School alum Zachary Wichter (09') came back to his alma mater to speak with Mr. Malossi's first period journalism class about his journey through college and becoming a journalist.
Mr. Wichter started off by writing articles as head editor for The Eagle's Cry, the school newspaper here at BHS. Once he graduated from high school, he headed off to Chicago and Northwestern University, where he majored in journalism. Zachary told the class that he traveled to some of the poorest countries in Southeastern Africa during his time in college, to work with refugees and learn about their lives and their education. His goal: to write an "emotional article" on their hardships and their poverty.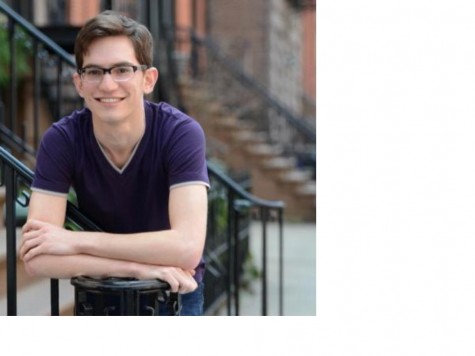 Mr. Wichter also lived in South Africa and worked for a news station that was "fairly new." He said, "The experience of working for a news station in a different country was great, but it was also a little weird because it was understaffed, and some people had three or four different jobs to do at once to compensate for the lack of people working there."
When he came back to New York, Mr. Wichter wrote the news for New York 1, a television channel on Time Warner Cable specifically for people who live in New York City. Now he works for Dateline, a popular program on NBC founded in 1992, which covers stories about world happenings. Examples of past feature stories include Hurricane Katrina, September 11, and wars going in different countries. Dateline is a program currently featuring investigative journalism, breaking news coverage, and newsmaker profiles.
As a Dateline producer, Mr. Wichter writes stories about tragedies and human interest stories in the United States and abroad. His goal as a writer and a producer is to make the viewers feel an emotional impact when they are watching the program. The class seemed impressed with Mr. Wichter's meteoric rise through the ranks, as he is only 24 years old but already has accomplished so much.
Current head editor of The Eagle's Cry, Laura Russo says, "It was nice to hear from someone who actually took this class and ended up successful in the journalism field."
From college student at Northwestern University to reporting in Africa to writing for one of the biggest news shows on TV, Mr. Wichter is well on his way to making Bethpage proud.