Throwback: Is Bethpage Recycling?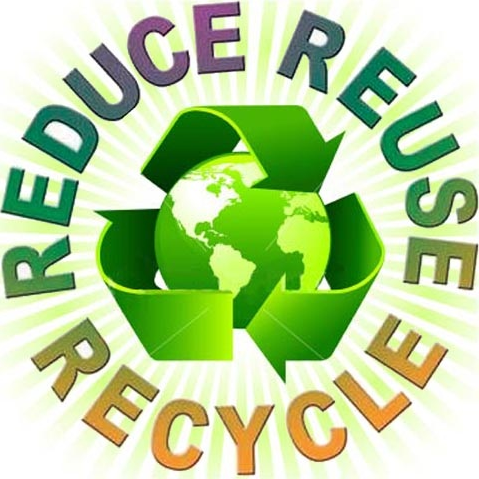 Editors' Note: Recently students at Bethpage High School have been wondering whether recycling occurs in the building. This is an article written for The Eagle's Cry in 2008 by alumni Samantha Alagna.
America is the number-one-ranked polluter in the world, and pollution has been linked to global warming.  Every day, people subconsciously throw recyclable items away. Ever thrown a plastic water bottle out? Made a little mistake on a piece of paper and tossed it in the trash? People think that they do not have much of an affect on the planet by themselves, so why bother recycling? According to cia.gov, the average American produces 1,609 pounds of trash per year; multiply that by the 300,000,000 million people in the U.S, and that's a lot of junk going into our landfills.  Global warming might not seem urgent at the moment, but it affects each and every one of us everyday.
Many students and teachers believe that BHS is a contributor to this global trend. Tina Tsapelas, a junior at BHS, said, "I feel like there is no recycling at BHS, and students should be encouraged to recycle instead of throwing their cans and bottles out."
"I feel the school doesn't do enough. The school tries to portray the image of being environmentally friendly, meanwhile we can't simply recycle," said junior Jami Martin.
However, these are common misconceptions.  Many students will be happy to find that the company that picks up our garbage recycles for us. Maureen, a representative of Jamaica Ash – the sanitation company that handles Bethpage High School's trash – said, "we do a great deal of recycling on our end after we cart away the high school's garbage."  Our trash is placed on conveyor belts, where it is manually sorted. This includes plastics, cans, glass, and paper. There are different divisions in charge of the various recyclables. Plastics one through seven are recycled, glass is grinded, and tin is sorted by magnets.
So do not worry. Think about all the effort Bethpage already puts into being environmentally friendly, and how much more it is willing to do.   Recently, BHS was recognized as one of the top schools in the United States in terms of energy-efficiency.  There are only 50 schools in New York that have that distinction.  JFK middle school was also on that list.
There are many environmentally aware students at BHS, and the idea of an after-school environmentally active club has been talked about. Hopefully, more people will join the effort to save our planet.  As Barack Obama once said, "Not only is [global warming] real, it's here, and its effects are giving rise to a frighteningly new global phenomenon: the man-made natural disaster."  However, we here at BHS can be proud that our school is moving in a "greener" direction.