Question of the Week: Are You Ready for APs?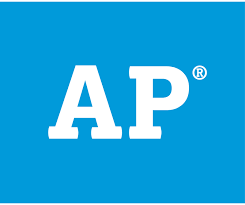 Since APs are around the corner, The Eagle's Cry interviewed some BHS sophomores to find out how they are feeling about taking their first AP exams.
AP SEMINAR 
Zach Fradella, Eva Neamonitis, and Katie O'Callaghan are students who take AP Sem.
When asked about the Sem AP, Katie said, "Not good… like at all."
 Zach says he is "…nervous that we haven't talked about it [in class] yet."
 Eva believes that since the AP presentation is now over, she is more relieved, but still nervous for the exam.
AP WORLD 
Zach Fradella, Nora Kerrigan, Sophia Lora, and Olivia Greenfield take AP World.
Zach feels pretty confident despite learning information on the exam the day before and barely reviewing in class.
Sophia says she is feeling "…like it might not go too great because they are not reviewing in class." 
Nora said she is feeling more confident in AP World than her other APs because she enjoys history.
Oliva says she had to get a tutor for AP World because they are not reviewing in class.
AP BIO
Gabby Hernandez and Nora Kerrigan take AP Bio.
When asked, both said they are very nervous because they feel unprepared. They have taken many practice exams but the exam is unpredictable.
It seems like most sophomores who are taking AP exams for the first time are pretty nervous. On behalf of The Eagle's Cry, good luck to all the students taking APs next week!