The Eagle's Cry Explains Why BHS Needs a Teacher Flag Football Tournament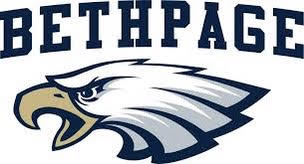 By the end of the year, everyone is exhausted due to AP testing, regents, and finals. So, what better way to boost the school's spirit than with a teacher flag football tournament?
Although many believe there would be a lack of interest from both teachers and students, the interest clearly exists. Teachers like Señor Barden and students like Sophia Lora and Izzy Romero expressed their excitement over this new idea.
The Eagle's Cry spoke to 8 teachers and we received mixed results, not because of a lack of interest, but rather a concern over their ability to play. 
Mr. Miller said, "I would love to play. It would be a lot of fun, but it would hurt too much. There is no way I could walk the next day."
 Mrs. Sestak said, "I am not athletic at all so probably not." 
Also, Mrs. Corrado worries that she is "terrible at football."
Ability is not the only reason that teachers do not want to play. Señorita Villanueva said, "I am afraid that nobody would want me on their team and that I would get picked last."
The good news for these teachers is that there are many other ways to get involved in the tournament. In order for this to happen, we would need referees, announcers, scoreboard keepers, and much more. So, anyone at BHS could (and should) get involved. 
Despite the fact that many said no, others were eager to get involved. 
Mrs. Garvey said, " I am extremely competitive so I would love to play … oh wait, I meant it will be fun."
 Mrs. Bennett shares this view she said, "I love sports and I am crazy competitive." 
Mr. Malossi, the pride and joy of The Eagle's Cry said, "I would love to lower my shoulder into Mr. Benjamin. So as long as we're on different teams it is a yes."
And lastly everyone's friend: Mr. Barden. Barden said, "Everyone knows me as a shirt and tie guy but I am more than that. I want to show everyone that fun and athletic side of me."
We will leave it at that as Mr. Barden summed it up perfectly because nobody likes a "shirt and tie guy." What better way for teachers to show their fun and athletic side than a friendly competition?