The Eagle's Cry Reviews: Skins UK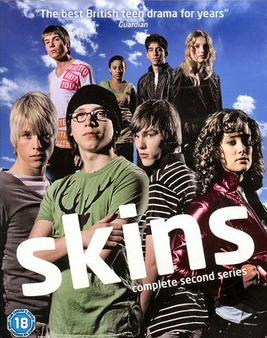 Tv programs about teen life nowadays showcase the supernatural, or life-death situations, but never show the realistic problems teens face from daily life.
Shows like Gossip Girl, Riverdale, and Pretty Little Liars are good shows but for the most part, these shows tell the stories of high school students investigating murders, beginning quasi-legal businesses, and taking over the leadership of a biker gang consisting solely of grown men.
If you're willing to go back in time, there's a mid-2000s British series called Skins UK: a bold, controversial show that broke new ground in the universe of teen dramas by simply sharing stories that accurately represents the lifestyles and difficulties of young people.
Skins UK is the perfect teen show; it covers so many topics that different people can relate to.
It stars a group of friends that are from different backgrounds, races, sexual orientations, and have different problems in their life.
Skins UK became synonymous with the nu-rave, MySpace, and "indie" era, despite its ups and downs, wild exaggerations, and missteps. This is a look at adolescent life before iPhones, streaming, and Snapchat.
Then there was the way it changed its image every two years, shedding its skin and displaying a different identity across three "Generations." When the producers revealed that Series 3 would feature a completely new cast, it was a surprising move at the time.
Skins UK, like your adolescent self, was obsessed with discovering new music. Each episode had its own diverse playlist composed of the writers' favorite songs as well as brand new tracks scouted online or sent straight to the show. Each week, the track list was posted on the E4 website, meaning the Skins UK soundtrack could be the soundtrack to your own mild adolescent escapades.
The show was also committed to telling its stories through the eyes of real teenagers. Rather than using twenty-year-olds to play high schoolers, Skins UK featured young up-and-coming actors who were around the same age as the characters they played.
This series is a great one and The Eagle's Cry highly recommends you to watch it.