BHS Asks: Where Do the Oakland Athletics Need to Move?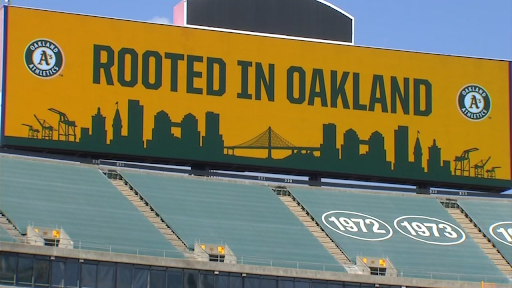 It is no secret that the Oakland Athletics front office has a lot of thinking to do this offseason. The Athletics average attendance in 2022 was a jaw dropping 9,973 people. To put that into perspective, their Triple A affiliate the Las Vegas Aviators nearly met their numbers with about 7,000 people attending each game. The league leaders, the Los Angeles Dodgers, had a whopping 47,671 people attend each game last season and they are only a few hours away from the Athletics. With such terrible numbers, it begs the question: Should the Athletics remain "Rooted in Oakland?"
With the MLB looking to add 2 new teams with possible locations being Las Vegas, Charlotte, or Nashville, there are ways that the Athletics can save their dying franchise. The City of Oakland wants to keep the team where they are. Many plans have been submitted on how to remodel or rebuild their stadium. One of these designs can be seen in the picture to the right.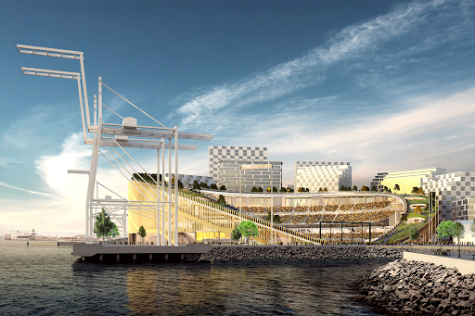 But not everyone wants the Athletics to stay in Oakland. Spanish teacher Mr. Barden has strong opinions on the situation. Barden said, "A new stadium means nothing about fans. They need a bigger market, that means a larger fanbase and better chances at getting better players. But most importantly a game at the Oakland Coliseum just looks empty. They should go to Nashville or Vancouver. We have the Blue Jays in Toronto and with that, we could use a second team in Canada. We're always talking about expanding the game, well why not expand in Canada." 
Although Barden wants the A's to move, not everyone agrees. Nora Kerrigan, a sophomore at BHS thinks that a new stadium could solve the problem. She said, "I think the new stadium looks great, it is on the water, and has a lot of greenery. Who wouldn't want to go there?" 
With so many different opinions on what the A's should do to save their dying franchise, it is a storyline that will fuel conversations among MLB fans for years to come.