The Eagle's Cry Reviews: Ghosts of Travel and Leisure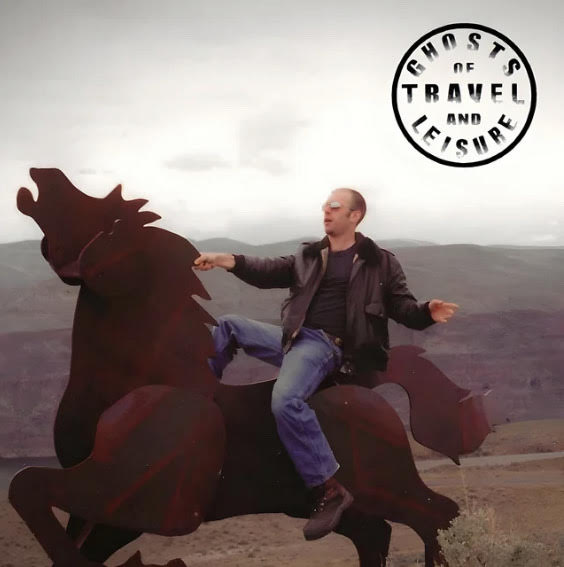 On January 27, 2023, underground rock 'n roll band Ghosts of Travel and Leisure released its first full-length studio album. This self-titled record was co-written and sung by Bethpage High School's very own Mr. Malossi. English teacher, producer of the BHS NEWS morning show, and advisor of The Eagle's Cry newspaper, Malossi also spends time outside of school as a part-time musician and novelist.
The Eagle's Cry reviewed the album and interviewed Mr. Malossi about the making of the record.
The members of Ghosts of Travel and Leisure initially started writing the album in 2003 when they were called Cold Memory, but after touring and making music, the band took a long hiatus. After 20 years, they finally finished the record and released it at the beginning of this year. Of course, Mr. Malossi was not the only one who created this record, despite singing lead and background vocals on all of tracks. Other members of the band include drummer Travis Harrison, bassist Todd Pascarella, guitarist David Siegel, and multi-instrumentalist Andy Ross. 
Ghosts of Travel and Leisure opens with Jim Morrison-like prose, using spoken words as visual artistry to illustrate the themes in the album. With references to Crazy Horse and "rodeo nights," the entire record oozes a western-indie-punk-rock feel, featuring images of cowboys, horseback riding, and classic rock 'n roll grit. 
In certain songs, specifically the second track titled, "The Ballad of Big O," the instrumentals are more indie rock, while the vocals have a harsher, punk rock sound. Noticeably, the first four tracks all seamlessly transition each into the next, reminiscent of Pink Floyd's The Dark Side of the Moon. 
After a brief discussion with frontman Mr. Malossi, The Eagle's Cry discovered the intense process of creating a record from the ground up. 
Mr. Malossi said, "In this particular process we did mic setups where we were all live—this was in late 2003—and then we did vocal overdubs. I did the vocal overdubs then and now. I did a whole day in June at my drummer's professional recording studio under the Brooklyn Bridge, and I did like six hours of vocals. I was happy with the way it came out."
All of the songs feel sonically related, and the themes remain strong throughout. This TEC reviewer believes the band should implement a variety of solos to differentiate the tracks. Other than that minor critique, it's a solid, versatile album that can fit into multiple subgenres. 
Fortunately for fans, this isn't the last we'll see of Ghosts of Travel and Leisure…sort of.
"There's a couple tracks left and I think we might do an EP at some point. But, I think new music from this group is done. I'm doing other things, writing and recording other songs. So, there will be new stuff."
Additionally, Mr. Malossi argues he will never stop playing, and if granted the opportunity, he'll still perform. "I'll play music until I can't anymore. I'm in the game until I'm in the box!"