Urshela Traded to Angels: BHS REACTS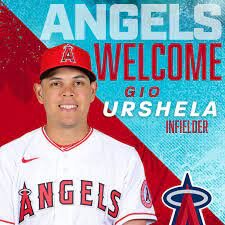 On the evening of November 18th an already busy off season had another huge move. The Twins third baseman, righty Gio Urshela, was sent to the Angels in exchange for Angels pitching prospect, Alejandro Hidalgo. 
Urshela came to the Twins after the lockout in the 21-22 offseason in a shocking trade between the Twins and the Yankees. The Yankees acquired Isiah Kiner-Falefa and former MVP Josh Donalson in exchange for Gary Sánchez and Gio Urshela. 
Urshela had a solid 2022 season posting a .285 batting average in 144 games. The Colombian hit 13 home runs and had 68 RBI's. That season was not enough for the Twins to keep him on staff however. 
The Twins new prospect Alejandro Hidalgo had a 4.62 ERA over 39 innings pitched in his 10 games in single A this season. Coaches are impressed with his nasty changeup and his future is looking bright for the Twins organization. 
10th Grader Eva Neamonitis shared her opinion on the trade. "I think it was a great trade. He is a good player and I think the Twins deserved more in return. Good job by the Angles!"
Fellow sophomore Isabella Romero does not like the trade. "It is a bad deal for the Angles. There are better people that they could have gotten and they should have gone after those better guys."
This was the Angels second big move this offseason as just 3 days before this trade they signed 32 year old SP Tyler Anderson. The Angles have established themselves as big players this offseason as the hope to back up their lineup of stars.