Are Phone Caddies Really Helping?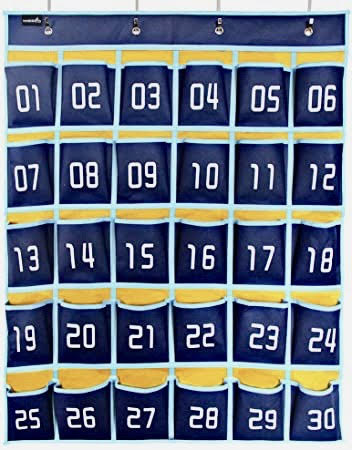 Everyday when BHS students walk into class, you are likely asked to put your phone in a caddy hanging on the wall. Teachers and parents believe that cellphones are a distraction in the classroom. Although it is strictly enforced, many students at BHS strongly disagree with this rule and argue that it is redundant.
When it comes to school, you have to pay attention in class so you get better grades. However, many individuals believe that poor grades stem from excessive phone usage. Therefore, teachers keep phone caddies in the classroom. In most classes, students are required to put their phones in the caddies during each period. When The Eagle's Cry spoke with BHS students, many disliked the idea of phone caddies. 
"L Caddies," Sophia Lora said (for those not familiar with the term, L means a loss). 
Students also worry about the safety of their phones when they're located in front of the classroom.
"So many phone caddies are broken, so it can break your phone," BHS sophomore Nora Kerrigan said. Most of the phone caddies are old and have big holes that your phones can fall through, typically the cheaper red caddies.
Nora also reminded this reporter how in the 2018-2019 school year, in middle school, an abnormal situation occurred. The whole school had to evacuate and walk from JFK to BHS. At the time, we were told it was just a fire drill, so we didn't think about getting our phones or backpacks. All of our personal belongings ended up being left at school throughout the night. Students had no way of contacting their parents to get a ride home. I remember being scared by this back in 6th grade. 
"Phone caddies make school so much more stressful." Olivia Greenfield said. She talked about how if there was an emergency, her phone would be in the hands of someone else. 
With phone caddies, we have less access to our phones, which makes it less of a distraction. However, it can be bad not having them if there was an emergency. Evidently, the cons of phone caddies heavily outweigh the pros, which is why the student body agrees that the school should get rid of them.