The Status Seen Around The World
The day One Direction fans thought would never come is finally here: member Zayn Malik has left the band.  The news was released on Wednesday, March 25 on both their website and on their Facebook page. This came as a surprise to many, as rumors have been around for months stating member Harry Styles has been working on a solo career for quite some time.  Fans could assume something was wrong when just days before he officially left the group, he announced he wouldn't be continuing the On the Road Again tour due to stress and personal reasons.
To see this five-member band diminish to four on such short notice will be hard for many fans to handle.  On media sites such as Twitter and Tumblr, this news has taken over.  Pictures and videos of girls reactions, questions as to what the remaining four members will do, and paragraphs thanking Zayn for his five years in the band have filled timelines everywhere.  Many have even created conspiracies about his leaving, saying the recent album title "Four" and the Spaces song lyrics, "who's gonna be the first to say goodbye" foreshadowed his split.
For those Zayn-loving fans, such as senior Isabella Bradley, the band will not be the same.  After finding out the news, she decided to not attend the upcoming concert at MetLife, saying, "I couldn't imagine going to see them perform and him not being on the stage.  It would break my heart."
For those who just love One Direction in general, the split is emotional, but will not affect their love for the boy band.  Junior Tara Gallagher explained how she is happy her favorite member, Louis, didn't decide to leave.
However, Tara said, "Zayn leaving does make me upset.  He was a key member of the band for five years and although he wasn't my favorite, he brought something special to boys and their sound will definitely change because of his absence."
View Comments (2)
About the Contributor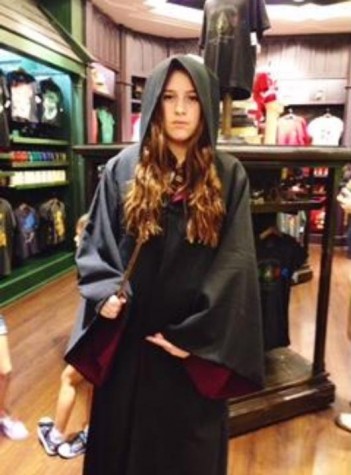 Alissa Seiter, Head Editor
Alissa Seiter, Bethpage High School Senior, Eagle's Cry Editor, and American Idol Season Seven Runner Up, enjoys taking long walks on the beach and writing...