Grey's Anatomy Season 17 Comes Back From Covid-19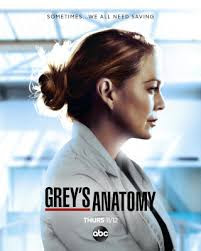 Joy Kim, Newspaper Club Officer
December 15, 2020
Grey's Anatomy is a medical drama written by Shonda Rhimes and set at a hospital in Seattle, Washington. The hit show has been running for 16 seasons. The characters in this TV series started off as interns but as the years went on, they built and developed into extraordinary surgeons while facing many conflicts along the way. Due to the coronavirus pandemic, Grey's Anatomy's 16th season was sadly cut short by four episodes and the shooting of season 17 was delayed. 
Variety magazine recently interviewed some of the women behind Grey's Anatomy. Executive producer & showrunner Krista Vernoff and her team of writers ultimately decided to incorporate the pandemic into the storyline to pay tribute to all healthcare professionals, since it is one of the most popular medical dramas and an escape for many fans. 
Additionally, during the hiatus, Grey's Anatomy welcomed two new cast members, Richard Flood–who plays Dr. Comac Hayes–and Anthony Hill–who plays Dr. Winston Ndugu. Both of these characters made their first appearances in season 16.
Freshman Erika Shultz said, "Winston and Dr. Cormac Hayes being added as series regulars was a good decision made by the writers. Both Winston and Hayes bring something to the plot of Grey's Anatomy. Both characters are love interests for two of the main actresses. Their addition definitely provides some more drama to the show and keeps the viewers invested." 
Other students remarked about the dangers of shooting during Covid.
Freshman Ellie Park said, "This might be one of the safest shows to currently shoot with the plot already being in the pandemic. From watching all the previews for season 17, you can see that most of the cast is already wearing face shields and face masks." Grey's Anatomy, unlike other series, are fortunate enough to have this advantage to ensure safety for all staff members. 
No matter who I asked, most BHS students seemed to feel happy that the show was coming back.
Erika Shultz, a BHS freshman, also added, "I was really glad to hear that Grey's Anatomy was going to be able to start filming again. The last new episode aired in March of 2020, so it has been a few months since there has been a new episode. This season should be interesting in terms of the scenes and how they are going to be all spaced out. In the promos for the upcoming season, all the doctors are basically in hazmat suits and have helmets that have a mic so that the audience can hear what the actors are saying. Season 17 of Grey's Anatomy will definitely be a memorable season to say the least."
The first episode, "All Tomorrow's Parties", of season 17 aired on Thursday, November 12 on ABC at 9pm ET.