NBA AWARDS PREDICTIONS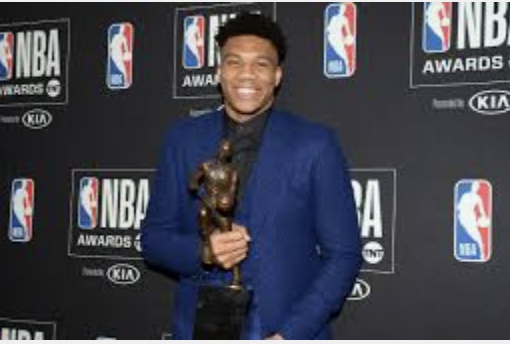 With the NBA season in suspension, there is a lot of uncertainty about the future of the season. Hypothetically, if the season ended today, here is who I'd feel would win the awards.
MVP: Giannis Antetokounmpo 
The "Greek Freak" is more than likely going to be the MVP for the second consecutive season, and he deserves it. He is averaging 29.6 PPG and 13.7 RBG, and his Bucks possess the best record in the NBA at the time of the hiatus. 
Runner Up :Lebron James
Rookie of the Year: Ja Morant 
Morant was able to take the Memphis Grizzlies into playoff contention as a rookie. He led all eligible rookies in points per game and assists. Morant was able to show the world he was the right choice at #2. 
Runner Up: Zion Williamson
Defensive Player of the Year: Giannis Antetokounmpo
Not how many players have won MVP and DPOY in the same season. In fact, only Hakeem Olajuwon and Michael Jordan have done it. But Giannis has some of the most disruptive defense and his Bucks have the best defensive rating with Antetokounmpo on the floor.
Runner Up: Rudy Gobert
Sixth Man of the Year: Dennis Schröder
As much as Lou Williams and Montrezl Harrell are as well deserving as Schröder is, I can sense some voter fatigue in giving the award to a Clipper, as 3 out of the last 4 years it has been given to them (Jamal Crawford, Lou Williams 2x). Schroder has been apart of the 3 headed PG monster with CP3 and Shai Gilgeous Alexander, and is putting up 19 and 4 on a surprising playoff team. 
Runner Up: Lou Williams/ Montrezl Harrell
Most Improved Player: Devontae Graham
Graham's PPG average increased by around 14 and was the primary reason the Hornets got off to a hot start. Graham went from a bench warming, inconsistent threat to a centerpiece for the Hornets future
Runner Up: Jayson Tatum/ Brandon Ingram