Cancel culture: is too much?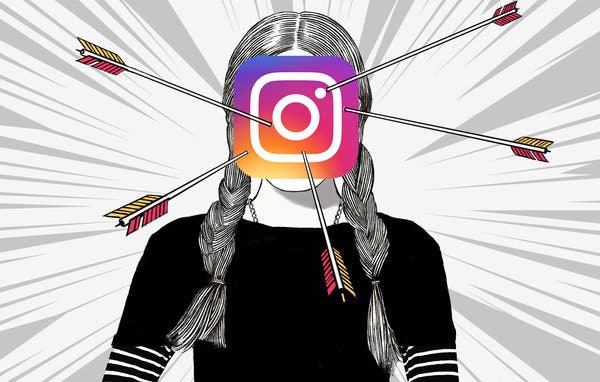 Cancel culture is a form of boycott in which someone, typically a celebrity, shares a questionable opinion or "problematic" behavior and gets "called out" on social media. The process usually begins when someone says or expresses an opinion that some believe is  racist/sexist/homophobic/transphobic/xenophobic.
Being "canceled" in the media means a celebrity—an actor, singer, etc.—says or does something controversial and the media attempts to ruin their careers by disregarding and discrediting their work—anything good or successful they've done in their field. 
Recently, critics have asked: is this too much? Is the canceling of one's career based on a mistake he or she made recently—or even a while back—a good enough reason to ruin their careers? 
Isa Benkhallouk, a student at Bethpage High School and member of Bethpage Masquers' Guild, said, "I think 'cancel culture' is useful when necessary. But most people who participate in it have a bit of a mob mentality." 
The second the slightest allegation is released about someone, people seem super-quick to jump to conclusions. But if someone is accused of something, with evidence, I believe then that calling them out is necessary. 
Isa continued, "But 'cancel culture' as a whole can be pretty toxic, for lack of a better term."  
People like Isa believe that "canceling" a celebrity for a controversial act can be helpful; however, not when it's used to instantly diminish or destroy even someone's career based on a mistake or a misstep the media takes and sometimes changes.
 A significant recent example of this: Roseanne, who was canceled because of a controversial joke. Comedians often cross lines in the media's eyes. Although comedy may be subjective, Roseanne called Valerie Jarrett—Obama's senior advisor and an African-American—a product of the "Planet of the Apes." The result of this joke? Her massively popular show was canceled and her career and reputation destroyed. In this case, a controversial, racially charged joke destroyed a comedy legend's career. This is an example of cancel culture, where many could argue this was deserved and the joke was wrong; however, a person lost her show and her career was reduced to nothing. This is the question: was it called for, a whole career destroyed over one racially charged joke?
Smaller-scale controversial jokes and things said in the past, the media uses regardless of time or make it as bad as it would be if it just happened because for the celebrity their career is being decided.
Issy Ingenito, an alumni of Bethpage High School, said, "your reputation is done with. Say a famous person was known widely as a really nice person, then they get arrested—they're then canceled. Their fans don't support them, and their reputation is over."
A celebrity like Roseanne and her show was loved by so many and to be canceled after a joke made by a comedian when that is their job to make offensive-but-funny content and to be canceled and have her career ruined. Is that fair? 
Another example: Kevin Hart, a much-loved comedian, made offensive jokes against gay people. He said, "If my son came home and played with my daughter's doll house, I would break it over his head and say, "That's gay." 
Because of these tweets, he lost his Oscar-hosting gig. These statements however did not destroy his career He was still able to appear in the well known Jumanji Movie with Dwaye The Ro Johnson. Roseanne someone with a long successful career on a beloved show made nothing by one joke  made by a comedian. That being said comedians aren't known for being careful with what they say well known and successful ones that is. Another question is, Is there a double standard with who can get away with saying what? (See my next article.)