Game Review: Can Your Pet?
Bethpage High School teachers react to a computer game with a plot twist. 
SPOILER ALERT
Can your pet…eat? Walk? Backflip? The vague title description has misled many players, but this experience of deception is what makes the game memorable. This "innocent" little game, which compels players to nurture a cute baby chick with a name of their choosing. The game mandates caretakers to dress, feed, bathe, and play ball with the youngling. However, it ends with the chick's tragic death once players press the bicycle icon, circled in red below.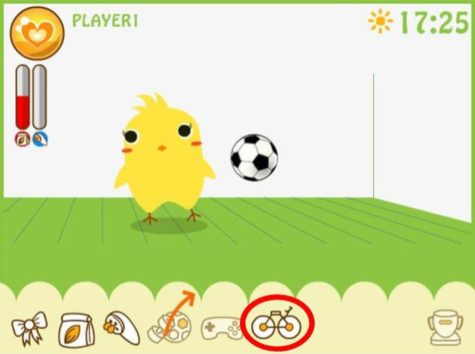 Bethpage High School teachers reveal their initial and final thoughts on the game.
Mr. Malossi, an English teacher at Bethpage High School, appeared somewhat intrigued as he dressed MOMO MORALES with clothes. He lost interest after having to repetitively feed the chick.
"I hate this," he said. He almost gave up washing MOMO MORALES; he flipped the computer mouse over the table and walked away. Eventually, Mr. Malossi came back to finish.
"I want chicken wings," he exclaimed arbitrarily. Coincidentally enough, he unlocked the bicycle icon and watched MOMO MORALES shred into fleshy parts amid the two spinning blades. He got what he wanted.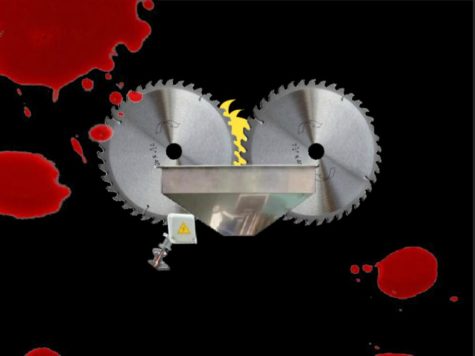 "I like the ending," he mentioned. "I like chicken."
Mrs. Whalen, an English teacher at Bethpage High School, thought otherwise. She commenced the game by pondering over a possible name for the chick, eventually coming up with "Squishy." After her laborious endeavors involving naming, dressing, feeding, showering, and playing ball with Squishy, she encountered a startling surprise once she discovered the bicycle icon turned out as an incinerator.
"In the beginning, it's pretty innocent," she claimed, "but it becomes gruesome in the end." Clear from her reaction that she disliked the ending, she commented: "I feel bad that Squishy is dead."
Rest in peace, MOMO MORALES and Squishy.