NFL Week 4 Fantasy Football Sleepers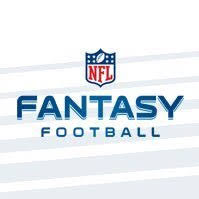 Has your fantasy football team has been struggling through the first month of the season? If so, you've come to the right place. Now that we are almost a month into the NFL season, The Eagle's Cry sports department now has a good gauge on who is going to perform in the upcoming weeks. We will break down the top three sleepers by position to help get your own teams back on track.
Quarterbacks:
Gardner Minshew, QB Jacksonville Jaguars
After Superbowl winning quarterback Nick foles went down early week one with a broken left Collar Bone Gardner Minshew has taken the reigns of the explosive Jacksonville offense. Minshew has been very consistent this season throwing for 200 plus yards every game and posting two touchdowns week 3. Fellow Fantasy Footballer Tyler Perry is certain that "Minshew is Patrick Mahomes on steroids". Look to Minshew for consistent double digit fantasy points each week.
Daniel Jones, QB New York Giants
Daniel Jones was absolutely electric for the NY Giants week three getting them their first win against the Bucs. He stepped up to take the place of the benched and struggling Eli Manning. Jones is showing potential to be the giants new Franchise QB he was 23/36 through the air throwing for 2 touchdowns and even got it done on the ground rushing for two of his own in the Giants thrilling 32-31 victory.
Teddy Bridgewater, QB New Orleans Saints
With star QB Drew Brees out with a thumb injury expected to miss another month Teddy Bridgewater has stepped up big for the saints. Week three Teddy recorded two touchdowns through the air completing 70% of his passes.
Running Backs:
Peyton Barber, RB Tampa Bay Buccaneers
Starting off with running backs we have Peyton Barber of the Tampa Bay Buccaneers. Barber received an absurd amount of touches with 23 week 2 while also putting up a touchdown. Despite being in a contest with the starting job against Ronald Jones, Barber has received double digit touches each week. 
Matt Breida, RB San Francisco 49ers
Matt Breida of the 49ers took the reins as starting back this season, as Tevin Coleman went down with an ankle injury before the season began. His touches are expected to keep going up in the upcoming weeks. He has put up double digit numbers the last two weeks including a 121 yard game against Cincinnati in week 2.
Carlos Hyde, RB Houston Texans
With just 32 percent fantasy ownership, Carlos Hyde is still the Texans' starting back. He has gone under the radar during the beginning of the 2019 season, as he quietly put up a touchdown week three and received the ball 20 times for 90 yards week 2. Hyde as the starting back can fill the role of a much needed flex spot on many fantasy teams.
Wide Receivers:
Terry Mclaurin, WR Washington Redskins
The speedy rookie from Ohio State stunned Fantasy Football players week 1 when he burst onto the scene, hauling in five passes for 125 yards as well as a touchdown in the team's opener against the Eagles. If you haven't picked him up off waivers, you better hurry—he is probably gone. Student Billy Leclair believes Mclauirn will "continue to be very productive for the Redskins this season and shows no signs of slowing down." Mclaurin has recorded a touchdown in every game he's played this season, averaging just shy of 20 fantasy points per game in PPR leagues.
Cole Beasley, WR Buffalo Bills
Another player, Cole Beasley, has also flown under the radars of many Fantasy Football players this season. His fantasy ownership is just 3 percent despite being an extremely reliable target for the young QB Josh Allen this season. He has hauled in 17 of 23 targets for 171 yards. He averages 12 fantasy points per week in PPR leagues.
Curtis Samuel, WR Carolina Panthers
Samuel has been a WR1 for the Panthers this season but is continued to be slept on 4 weeks into the season. With Cam Newton out with an injury Kyle Allen stepped up and Samuel was, to no surprise, his favorite target connecting with him 5 times and even once for a touchdown. Pick up Samuel for consistent production in PPR Fantasy Leagues.