Top 4 Gifts Wanted by Teenagers for Christmas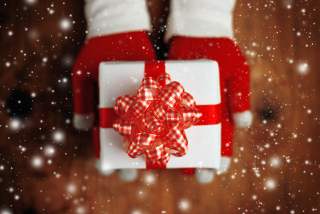 Yogi Giant Max Bean Bag – a giant body sized bean bag you can sit on for $165

AQUANEÜ 30oz Inspirational Fitness Workout Sports Water Bottle with Time Marker- a water bottle with inspirational quotes on it that you can drink out of for $20, the quotes won't change, but you can keep reading them till you memorize them

Aquis, Original Hair Towel- "

Looking for the perfect gift for a teen with long, luxurious hair? The Aquis Original Hair Towel is sure to make her day. An ultra-absorbent and fast-drying microfiber towel, the Hair Towel takes the frustration out of drying long locks after a shower by drying it more quickly, thoroughly, and gently than traditional cotton terry towels." you can dry your hair with this product for $21

Ok I'm going to stop this list right here. Those three products are what came up on numerous websites for "what teens want for Christmas this year," but I don't think a 15-to-18-year-old would be ecstatic about receiving a $21 towel or a giant bean bag for $165. I'm not down-talking anyone who would be happy to receive a towel or still embraces their inner child with a giant bean bag, but these websites/sources don't seem to actually consult teens and ask them what they really want for Christmas.
So these are the results I came up with when talking to students at BHS
Airpods – are wireless earbuds that are a product sold by apple, you can listen to music for up to 5 hours on one charge, the airpods case is what chargers them and the case holds up to 24 hours of a charge
Price- $159.99
Polaroid Zip Mobile Photo Printer – it prints 20 pictures per battery life and is rechargeable, prints out polaroid like pictures, prints in color, bluetooth, you just connect it to your phone and print any picture you want.
Price-$129.99
Gopro – is a small little camera that is good for recording yourself when doing extreme sporting, it has a battery life of a little over 2 hours
Price- $149.99
Apple T.V 4k. – is a small box that allows you to connect to almost any tv and turn it into an apple tv, you can broadcast music on onto the tv you can play games and videos on your phone and display it on you tv
Price-$179