Revisiting The Shawshank Redemption: The Eagle's Cry Retro Movie Review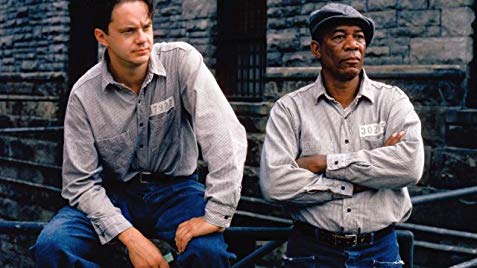 The Shawshank Redemption is based on the Stephen King's novella Rita Hayworth and Shawshank Redemption, published in a 1982 short story collection. The Shawshank Redemption is an incredible story about time, patience, and loyalty. Andy Dufresne, masterfully played by Tim Robbins, is sentenced to two consecutive life terms in prison for the murders of his wife and her lover and is sentenced to a tough prison called Shawshank. However, only Andy knows he didn't commit the crimes.
While at Shawshank, Andy forms a friendship with Red, played by Morgan Freeman, and he experiences brutality of prison life and forms a close business relationship with the warden–all in 19 years. Both Morgan Freeman and Tim Robbins give outstanding performances. Robbins plays a surprising character in The Shawshank Redemption where he shows loyalty and determination, and even at his worst breaking point, nothing seems to break him.
Everyone in Shawshank prison knows there's something special about Andy, especially when he steps out of his boundaries. He helps a brutal prison guard with his taxes but ends up saving the guy money, ultimately winning his friends some cold beer. And that's where he starts to become a known prisoner and eventually he's doing the taxes and pension plans for most of the officials of the local prison system.
Red also plays a big part in the film: he can you anything you want, like cigarettes, candy, and more stuff we can't mention in high school. Red is also the narrator of the story and gives you insight into all the inmates' lives. Red and Andy's friendship is also an important part of the movie because the bonds formed between prison inmates are even stronger than those formed on the outside, because of everything they're forced to go through together.
BHS students should watch this movie because it gives us hope. Sometimes, we feel like we're in prison, even though our teachers clearly love us and work so hard to make the day fun. However, the Shawshank feel remains, and although we are innocent–like Andy Dufresne–we still have to do our time. But one day, perhaps…we'll break out and live our best lives.