Student Spotlight: Aidan Monteleone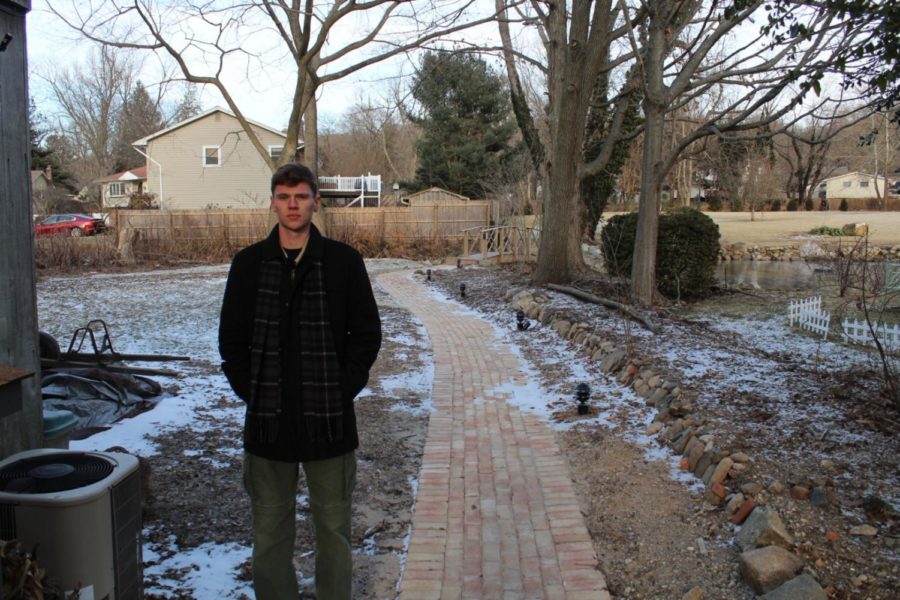 Hang on for a minute...we're trying to find some more stories you might like.
Aidan Monteleone is a senior at BHS with a very active life. If he's not running around the campus for cross-country, winter track, or spring track, he's filling his time with work, or being an active member of Boy Scouts. He's a Senior Patrol Leader (SPL) for Plainview, Bethpage, and Levittown's Troop 604, meaning he leads the entire troop of scouts, answering only to the adult leaders. He maintains this extremely active lifestyle by "attempting to give myself enough time in order to go from one activity to the next with a little time to spare."
"I have gone through many adventures through the Scouting program, whether it be camping in a tent or in a shelter I had built that day, riding bikes through the mountains, or sitting in a raft floating on class 2 and 3 rapids on the Lehigh River. At Camp Yawgoog Pond, we went kayaking, row boating, small boat sailing, canoeing, paddle boarding," says Aidan.
On the flipside of all the fun, there comes the more serious side to Boy Scouts. Aidan has had to memorize numerous knots, complete paperwork for merit badges, plan troop meetings. Also, during trips he's set up camp in subzero weather.
His most recent project, required in order to become an Eagle Scout, consists of a brick path attached to his older brother's Eagle Scout project of a bridge leading over a stream in a naturally swampy area, which he designed and constructed. Aidan's path measures 150 feet long, accented with 3 tier lighting and spotlights  pointing upwards into the surrounding trees. "The lights are hooked up to a photocell; this way they can turn on automatically when night falls."
"Outside of school and sports, I'm always doing something—whether working, riding my bike in rain or shine, entering myself in a race outside of school, or working on my truck, I'm constantly moving."
Most of our conversations in school follow this pattern:
"Hello Mr. Monteleone."
"Mr. 'shenko."
"How's the day?"
"Pretty good thanks… going to/have a [insert after school activity related to running here]."
"Ah, very good. See you later."
If you ever see Aidan running around, give him a wave.
Below are pictures of his Eagle Scout Project: