How You Should Finish Up The School Year
Hang on for a minute...we're trying to find some more stories you might like.
It's a couple weeks away until the end of the 2017-18 school year. Many students are excited to get out of school and enjoy the summer. Before you wait for your summer vacation to start, you should end your school year strong. Our students and teachers are here to help you make your end of the school year be great. Here are some key tips for you to make before the school year ends:
Prepare for the regents exams
It's hard to say but New York State requires every student to take a regents exam in order to graduate high school. Some students mentioned that regents can be "difficult and challenging" but if you study for the exams, you'll guarantee that you will pass the regents. Taking your time studying, going to extra help, and taking the BAC review sessions will help you get a good grade on the regents exam.
Maintain good grades
Maintaining good grades will help you get a strong finish of the school year. Keeping your average above 75, getting good grades on quizzes/exams and getting on the honor rolls will help you maintain a great average and will help you end the school year strong. It will also help with your GPA if you are going to college.
Plan for what you want to do in your future
Your future awaits. You can do anything what is best for you in the future. If you are a freshman or sophomore, start planning for your future. There are many job or volunteer opportunities in the summer. These opportunities will help you find the right major and it will look good on your college resume. Some students do volunteer work in the summer. For example, Lana Delaney volunteers "on the Jones Beach Boardwalk giving out water to the beach-goers."
Thank your teachers for their hard work
Every student here at Bethpage High School should thank their teachers for teaching great lessons, and their hard work throughout the year. Teachers will appreciate the forgiveness and it will be a great memory for the student and the teacher. Some students even go further like giving them a thank you card or a gift. Many teachers will appreciate it and it will give students a strong finish. It's a very great thing to do and many students like it.
Keep contact with your friends
Missing out on your friends for 2 months because you are out of school is sad. Keeping them on your contacts or social media like Instagram, or Snapchat is pretty great for staying with your friends over the summer. Before social media, texting, cell phones, and contacts, we hardly will never be able to keep contact with them. Jenna Kachadourian stated "it's important to stay in contact with your friends so you can maintain friendship and have a good time with them over the summer."
Stay strong right to the finish line
Being strong is a good thing to end up the school year. Keeping up the good work in school and doing a good routine for the rest of the month. Grades still count at this point so keep them up. Mr. Malossi, hopes everyone to "not give up and be strong to your finish line."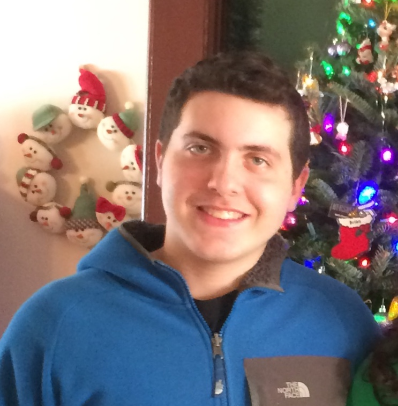 Brian Saccone, Reporter
Brian is a junior at Bethpage High School. This is his first year working on the Eagles Cry. Outside journalism, he enjoys playing sports like baseball...