Student Spotlight: Bryan Hanley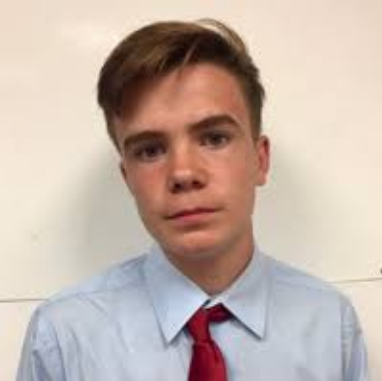 Bryan Hanley is a sophomore at Bethpage High School, one of four in his home and a triplet–brother to Olivia Hanley and Michael Hanley, all born within minutes. He also has an older brother named Matthew, who is a goaltender for the St. John men's lacrosse team. Bryan's acquaintances and peers regard him as a bright individual with a rich sense of humor and a very smart young man. He manages to sustain a very high average while taking hard courses and takes part in many extracurricular activities. Bryan Hanley is a model of what all students should aspire to be in their schooling careers.
Bryan Hanley, as mentioned before, takes part in a lot of extra curricular activities. He is a member of the varsity hockey and lacrosse team, whilst being a freshmen. Bryan also is an avid soccer player and was a starter on the JV team this year. He is a very skilled athlete and is regarded by hockey coach Jeff Schmier as "The smartest hockey player I've ever seen play." Hanley is also a member of the Sophomore Class club, which plans activities and fundraisers for the student body. Being the athlete he is, Bryan is also a member of Athletes Helping Athletes. This is a club that helps future Bethpage High School athletes make good decisions in life and provide advice on how to become a better player.
Not only is he a very avid member in the student body, Brian takes very prestigious classes, some that only the top students of his class take. He is a rare breed, not many students can take 2 AP courses and 3 Honors courses all in one year. But Hanley manages to do so with diligence and assiduity. He said "I balance how much I study and homework with the extracurriculars".
While taking all these classes and being a part of all these extra curricular activities, he has a 106.109 cumulative average. Everyone can agree that that is extraordinary. Bryan Hanley is truly a dynamic student to plans to go on and do brilliant things in life and from what we can see now, the sky's the limit for him.