Optimum Reached an Agreement on WABC, ESPN and Disney Networks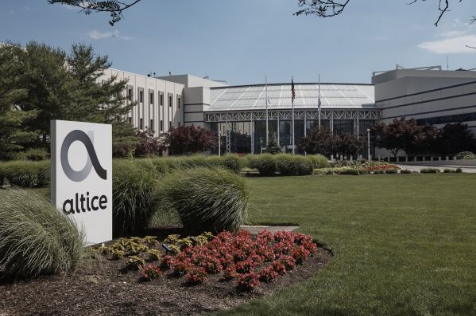 BETHPAGE NY — The Altice company, which owns Optimum, announced that by the end of September, "WABC, ESPN, Disney Channel and Freeform may soon be gone from your Optimum lineup."
When this was announced, Optimum TV customers learned they were at risk of losing channels owned by the Walt Disney Company.  The deadline for receiving these channels will be on October 1st at 5pm. Some of these channels are WABC, ESPN networks, the Disney Channel, History, A&E Networks and Freeform. If Optimum doesn't reach an agreement by the deadline, these channels will be blacked out from Optimum TV providers.
"I think some people may take action to keep the channels they want," said Bethpage High School junior Alexander Keener. However, the owners of WABC, ESPN, The Disney Channel, and Freeform said, "they are threatening to remove these channels unless they will pay more for its channels, but its ratings for these channels are declining. The viewers of ESPN has declined more than 30 percent."
UPDATE: On Sunday, October 1st at 5:00, Optimum negotiators reached an agreement with the channels owned by the Walt Disney Company, and will continue to receive streaming access to WABC, ESPN, the Disney Channel, Freeform and other channels owned by the Walt Disney Company on Optimum's channel lineup.
ADDITIONAL INFO:
WABC (channel 7 on Optimum) has been a major channel from many TV providers since television was born in the late 1900s; WABC airs wake up shows during the week, such as "Good Morning America," "Live! With Kelly and Ryan," "Rachael Ray," and "The View." In the afternoon after "Eyewitness News at Noon," it airs "The Chew," Chris Harrison's "Who Wants to Be a Millionaire," "Right this Minute," and "General Hospital." WABC also programs "Jeopardy", and "Wheel of Fortune" game shows during the weekday evenings and on Saturday evenings as repeats from the previous seasons. "Dancing with the Stars", "America's Funniest Home Videos" also airs on WABC, and it recently aired the season premieres of "The Good Doctor," which is drama based on a boy who has autism and performs surgery. Season 2 of "Designated Survivor" based on a lower cabinet member Tom Kirkman who didn't attend the State of Union Address, had never imagined when the Capitol building exploded and killed everyone in there, and Tom became the designated survivor and the new President of the United States. Season 14 on "Grey's Anatomy" it is based on a drama series of a group of doctors in Seattle; some surgery is performed with them on this series that is similar to "The Good Doctor". WABC airs 30-minute comedy shows like "The Middle", "The Goldbergs", "The American Housewife", "Speechless", "Modern Family", "black-ish", "Kevin (Probably) Saves the World", "Scandal", and "The Mayor". "Shark Tank" premiered on the WABC channel on Sunday October 3rd and will air Sunday evenings instead of Friday evenings.
ESPN airs many updates on sports and shows game coverages of football, basketball, baseball, college sports and more sports-related games and it also reports the pregame, halftime and the post-game. When Altice announced Optimum could remove those channels although they didn't; these customers would've missed out on the important wild card game with the New York Yankees against the Minnesota Twins Tuesday, October 3rd at 8:00pm. ESPN said "Altice was charging 15 times the amount that was seeking for the most recently watched station, WABC". Optimum will add ESPN's SEC network late next year and will launch ACC Network as another ESPN Network in August of 2019.
Optimum customers also faced some risks for the Disney Channel and its other networks by Disney like Disney Junior and Disney XD that would've been taken out by Optimum. This channel programs "Austin and Ally", "Jessie", "Best Friends Whenever" and "Good Luck Charlie". These customers also faced risks from Freeform (formerly known as ABC Family), it programs "The Fosters", "Shadowhunters", "Beyond", "Famous in Love", "The Bold Type", and "Young and Hungry". It also programs many reality shows like "Cheer Squad", "The Letter", "The Twins: Happily Ever After" and "Truth and Iliza". It also programs "The 700 Club", "The Middle", "Gilmore Girls", "Reba" and "Last Man Standing"; some of these programs on Freeform were former series on WABC.