Boys Volleyball Steamrolls Mepham 3-0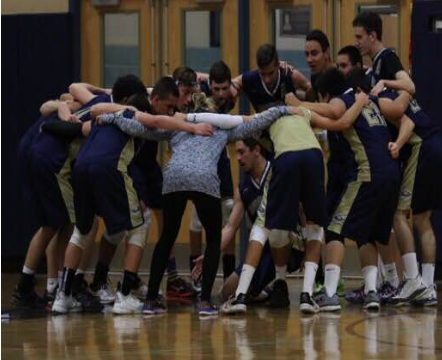 NORTH BELLMORE, NY– On October 4th the Eagles Boys Varsity Volleyball team played a struggling Mepham Pirates team that was previously 0-6: in and out of conference games. The Pirates were yet to win a single set (first to 25 points, whoever wins 3 sets first is deemed winner of game) for the entire season. This did not change as the Eagles soared through the Pirates with rage.
In the first set, the Eagles were able to jump out to a 9-2 lead but quickly the Pirates stormed their way back into competition. After a strong string of serves from sophomore Lucas Seely, the Eagles regained control of the game and were able to pull through with the win in the first set by a score of 25-22.
In the second set the Pirates played with a sense of urgency, knowing that if they go down 2-0 to the Eagles it will be a difficult task to come back. The Pirates jumped to a quick 5-2 but then led by the dynamic duo of (C) Billy Murphy and (C) Michael Lane, and a powerful boost from Peter Schimmel, the Eagles were able to come back and take the win despite some errors.
In the third set the Eagles were relentless. They pounded the Pirates repeatedly with hard serves and hard hits. The Eagles came out on top in this In-Conference showdown.
After experiencing some struggles in the first set, Michael Lane came back with a surge of perfect sets, leading to many assists and some strong serves. P.J. Russo throughout this match hit the ball with authority leading the team in kills in the game. Also another outstanding performance from freshman Phil D'Aguanno.
The Eagles then paraded back to the team bus, blasting 70's disco through the Mepham high school parking lot after a good win. "Although there are some improvements to be made," said Coach Bennett, "It was a good team and you guys played loose which is always good." These two teams will play again on November 1st 2017 at Bethpage High School (final regular season game).