National Honor Society Inauguration Welcomes New Members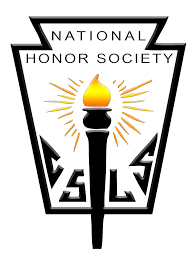 The National Honor Society inauguration for those who were accepted will be on May 17th at 7 p.m. Those that are in the inauguration need to be in the school dressed accordingly and ready at 4:45 for the rehearsal before the actual ceremony. "I actually have no clue as to what I should wear, but I'll figure something out before then" said Ashley Ro. The National Honor Society is for those that have been recognized for their hard work and have a 90 or above grade point average.
After the ceremony The Dad's Club will have a dinner set-up. It is $20 for guests and $15 for those that were inaugurated. Of course you do not have to go to the Dinner. It is optional, and you may leave and have dinner in a restaurant or at home instead. "Es bueno" said Erin Gonzalez.
National Honor Society hopes that you come to the ceremony later today.