Will The Devils Draft Nolan Patrick With The First Pick in The Draft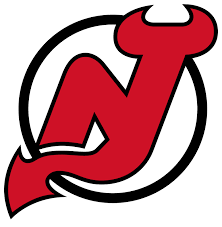 A couple of days ago the New Jersey Devils won the draft lottery earning them the first overall pick in the 2017 NHL draft. The Devils have suffered a playoff drought for multiple years now and although receiving decent draft picks, nothing to help the team a tremendous amount. This Year is different as the top three player, Casey Mittelstadt, Nico Hischier and Nolan Patrick, will assure the Devils will have a top tier player this coming season. There most likely acquisition, Nolan Patrick, will be a Key asset to the Devils, but the devils offensive firepower may still lack even with the young forward.
Bethpage Hockey defenseman and long time Devils fan Kevin Drucker explained, "Would Be a nice pick especially when you put his size and strength next to taylor hall. That could create so much more time and space for the playmaker to produce. Although this seems opportune i believe the devils will draft Nico Hierarchies at number 1 based on his offensive talents and scoring ability which devils surely need"
The top players on the Devils are forwards Taylor Hall, and Kyle Palmieri, along with goaltender Cory Schneider. The Devils general manager will need to make some moves in order to pick up two key defensemen with experience for inspiration and a pathway for all the younger players on the team to flourish. Ultimately the Devils just need more passing, scoring and hitting to become a playoff team in the years to come.