Can Edmonton Oilers Win The Cup?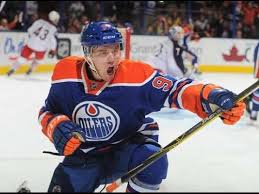 With Edmonton finishing second in the Pacific division they have earned a playoff spot. A 10 year playoff drought, along with coming in last place or second to last throughout multiple seasons got them some good draft picks. Obviously, there best draft pick was Connor McDavid, who led the team in points and was named the youngest captain in NHL history at age 18, two seasons ago. McDavid missed most of his first season with an injury, but returned strong this season. Also, the Oilers traded another 1st round pick to New Jersey Devils—Taylor Hall, one of the best playmakers in the league in exchange for Adam Larsson a key player for Edmonton.
Kevin Drucker, a Devil enthusiast, describes Taylor hall, "He's a fast, mobile playmaker who isn't afraid to play physical and has a huge future with the devils organization."
Was this a good trade if he was such a good player? So far the trade has proven worth for Edmonton as Larsson has some postseason points, something Hall has never done so far. Right now the Oilers are are in the second round up 2-1 in the series with Cam Talbot standing on his head and Zack Kassian putting in work with 2 goals and 15 shots, as well as throwing his body around the ice, proving his value as a key forward. If the Oilers continue to bring it to the Ducks and get past the second round, they will have a great chance to win the cup and be one of the league's best in the years to come.