2017 NHL Playoffs Shocks Fans and Experts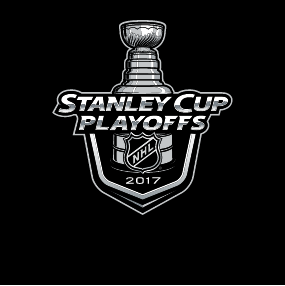 Fans watch carefully as their chances of winning the 2017 Stanley Cup bracket challenge slip away. The 2017 Stanley Cup bracket challenge provides fans with a chance to win two tickets to the NHL awards show in Las Vegas for first place, as well as other smaller prizes for those who finish 2-8, with points awarded through correctly predicting each playoff series all the way until the Stanley Cup Champions. Unfortunately for most participants, so far, four unlikely teams hold leads over their opponents, shocking not only the fans, but also the NHL experts.  
About 90% of the NHL experts predicted a Stanley Cup final between the Washington Capitals, the president's trophy winners, and the Chicago Blackhawks, who finished first in the west and have experienced playoff success since winning the Stanley Cup in 2010. However, the Blackhawks trail the Nashville Predators 0-3 in the best-of-seven series and the Capitals have fallen behind 1-2 against the Toronto Maple Leafs. "I honestly cannot believe it," an anonymous BHS student and Chicago fan said, "I'm impressed with Nashville, but it's not over yet." Only four teams in NHL history have managed to come back from a three game deficit, most recently, the Los Angeles Kings over the San Jose Sharks in 2014.
Most expect an intense six or seven game series from the first round matchups in both the east and west from the teams that finish second and third in the standings. This year, the first round matchups set up the Columbus Blue Jackets against the Pittsburgh Penguins, and the Minnesota Wild against the Saint Louis Blues, in the east and west respectively. Both the Penguins and the Blues hold a commanding 3-0 lead over their opponents. "It's funny how three different teams all face an unexpected sweep," New York Ranger fan Leo Karapetyan explained, "The only sweep I thought possible was the Capitals over the Leafs, but somehow the Leafs are winning." The New York Rangers and the Montreal Canadiens are tied up 2-2 in their first round matchup, along with the San Jose Sharks and Edmonton Oilers matchup, also 2-2. The Ottawa Senators lead the Boston Bruins 2-1 and the "snake bitten" Calgary Flames unsurprisingly trail the Anaheim Ducks 3-0, having dropped their last 29 games on the road against the Ducks.
Ultimately, the 2017 Stanley Cup Playoffs have shocked all hockey fans. Four different series currently have one team trailing the other 0-3, an almost impossible hill to climb. However, history has been wrong before, and it will be interesting to see how the first round closes out.