Senior Dan Midgette Accepted Into Dual Service Academies
As many of you might already have heard, BHS senior Dan Midgette recently gained acceptance into both the United States Naval and Coast Guard Academies, a rare double honor. By all accounts it is an incredible achievement to be accepted into not only one but two US Service academies.
Dan has chosen to attend the Naval Academy, a longtime goal of his.
So what inspired Dan to pursue the service academies? He told The Eagle's Cry that "he always wanted to join the military" because he sees himself "giving back to his country." Attending the Naval Academy seems like the most effective and significant outlet for him.
Dan became most inspired and motivated this summer while attending a select Summer Seminar at the Naval Academy's campus in Annapolis, Maryland. There, Dan got a glimpse into what life would be like at the academy. Not exactly sure about what he plans on studying, Dan says he is "interested in a wide array of subjects," from chemistry to cybersecurity.
Applying to both these institutions required several different materials and was a long process. The most notable part of the application is the nomination from a US Senator or House member from one's respective state. Dan had to apply to receive a letter of nomination from Steve Israel, our local Congressperson. This process included an interview with a panel of veterans, where they discussed his resume and high school achievements, including Dan's eminent performances for the BHS track team. He participated in soccer, cross country, track, and marine fitness, so it is safe to say that athletics have played a significant role in Dan's high school career. He mentioned that if he has the chance to run track at the Naval Academy, he will definitely do so.  
Not only did Dan have the time for the thorough application process and seemingly dozens of extracurricular activities; he also found time to apply for the Coca-Cola Scholars Program Scholarship. Over 87,000 students applied…and so far, only 1,900 students–including Dan–received $1,000 scholarships based solely on character and high school accomplishments. Out of the remaining students, 250 were chosen as semi-finalists, and Dan is now in the running for a $20,000 scholarship. The winners will be honored at the 29th annual Scholars Banquet and participate in their Leadership Development Institute, an intensive leadership training that challenges them to develop an inside-out leadership philosophy.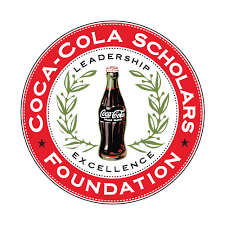 Our principal, Mr. Spence, likes to emphasize that Bethpage is extremely proud of the accomplishments of all its students.
"It makes us all extremely proud…that he is willing to devote himself to his country," Mr. Spence said.
Teachers have taken notice as well. As a navy veteran himself, Mr. Como has been both Dan's teacher and coach since 7th grade.
Mr. Como said, "I can think of no one I would rather have serve in my Navy."
It is obvious that Dan has a promising future in the Navy, and we here at Bethpage wish him the best of luck.
UPDATE: Dan has recently been announced as one of the 150 winners of the Coca Cola scholarship, beating out 86, 850 of America's finest students.