Prince Dies at 57, BHS Reacts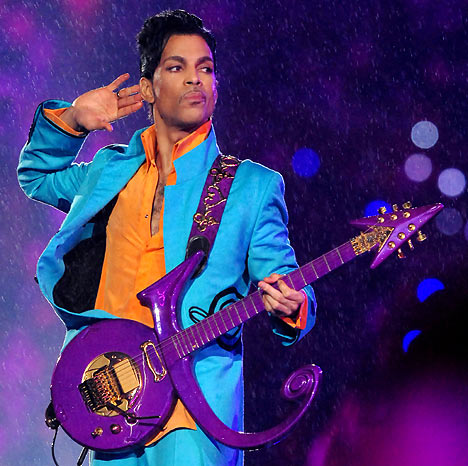 On Thursday, April 21st, the pop culture aficionados of The Eagle's Cry were shaken by a piece of devastating news. At 10:07 AM, musical icon Prince Rogers Nelson—known simply as Prince—was pronounced dead after being found unresponsive in the elevator of Paisley Park, his Chanhassen, Minnesota estate. He was 57 years old.
During that time, Prince managed to gift the world with a lifetime's worth of music, art, and activism. Born in 1958 to a jazz singer and a pianist, he showed an early interest in music and wrote his first song at the age of seven. His professional career, which began in the late seventies and spanned the four decades leading up to his death, yielded thirty-nine studio albums, twenty-eight tours, and four feature-length films. Drawing influence from artists as varied as David Bowie, Marvin Gaye, and Joni Mitchell, he glided effortlessly through a range of genres while maintaining his own unique sound. His talent as a vocalist was exceptional, and his mastery of several instruments, including guitar, bass, drums, and keyboards, allowed him greater creative freedom in the process of writing and recording his music.
As innovative socially and politically as he was musically, Prince constantly broke barriers and fought for his beliefs. His flamboyant, androgynous look and the sexuality of his lyrics and performance style were often met with controversy. The provocative "Darling Nikki" from his 1984 album Purple Rain prompted the movement that led to the use of "Parental Advisory" labels. Throughout his career, he fervently protected his rights as an artist, famously rebelling against Warner Brothers by removing his name from his work in the 1990s and withdrawing his music from Spotify and other streaming services in 2015. Prince not only donated to charities, but was an active participant in projects like #YesWeCode, an initiative to help young adults from low-opportunity backgrounds prepare for careers in technology.
"I have trouble with musicians who say they weren't influenced by Prince," said Mr. Malossi, BHS English teacher and former full-time musician. "They're either lying, or they just don't realize it."
Fans can be assured that we haven't heard the last from Prince– legend has it that he's recorded enough music to release a posthumous album once a year for several decades. Rumors of a mysterious vault in Paisley Park full of unreleased recordings have been confirmed by sound engineers and musicians who have worked closely with him. While many of his current projects have been tragically interrupted–he announced only a few months ago that he was writing a memoir–he's definitely stockpiled enough material to keep surprising us for many years to come.
His loss will certainly be felt, but the influence of someone as prolific, dedicated, and otherworldly as Prince cannot be so easily hindered by death.
He said it best himself: "Electric word, life: it means forever and that's a mighty long time. But I'm here to tell you that there's something else: the afterworld".