Varsity Baseball Seeks Success in 2016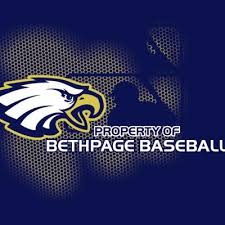 This spring season of high school sports is upon us, and nothing else says spring sports more than baseball. After finishing last season with a 6 – 13 record and falling short of the playoffs for the second year in a row, everyone has the same mindset coming into this season: make the playoffs. For the seniors, this is their last shot at making a run.
Bethpage has a strong foundation when it comes to pitching. Seniors Nick Calvacca, Tommy Salamone, and juniors Michael Narbutt, Gannon Kenny-McGowan, Carmine Syznal, and Chris Mirkov round out the starting pitchers for the Golden Eagles this year.
"Pitching is an important part of the team," said Coach Fisher. "You need to be consistent in order to win games."
In his first full varsity season last year, Michael Narbutt was the most consistent pitcher on the team. He threw a great final performance to close out the season against Lawrence, in which he tossed a complete game shutout, striking out seven and allowing just one [contested] hit.
Also looking to have a rebound season are Gannon Kenny-McGowan. Struggling during the middle of season and down the stretch, he looks to make minor adjustments, which should lead to great success for the hard throwing righty.
Senior Nick Calvacca said, "We have a big year ahead of us and with this being our last season, our goal is to win the county title."
Now to the other side of the plate: the offense. With a lineup dominated by seniors last year, Coach Robert Fisher has his work cut out for him when it comes to making the new batting order. Will the Golden Eagles be able to put up the big numbers?
Since there are only 20 games in the season, time is short, and every win has a crucial impact on the outcome of the season. For the seniors on the team, this is their last chance at getting to the playoffs.
Alumnus Chris Tempesta ('15) had this to say at the end of the season last year: "You think you have a lot of time, but time is something you don't have. We can't do anything this year other than have fun, but next year, you guys will have to make the most of it."
For some of the seniors graduating after this season, going all out and giving all 110% is what you'll see at every game. Those fortunate enough to play baseball at BHS have one last year to be playing with their friends out on the diamond. Come out and show your support for these players.