The Eagle's Cry Honors David Bowie
After a secret battle with cancer, musical legend David Bowie passed away on Monday, January 10th at the age of 69. The staff of The Eagle's Cry was particularly hard-hit. Friends, colleagues, and fans from all walks of life have since come together to celebrate Bowie's lasting impact on art, fashion, music, and society. Bowie was truly unique in his ability to express themes that spoke to the human experience while maintaining superhuman personas like Ziggy Stardust, Aladdin Sane, and The Thin White Duke. His daring innovations in music and style invited audiences to step out of their comfort zones and into a world where social norms were challenged and barriers were broken. A trailblazer and an inspiration, he was fearless, unpredictable, and seemingly from another planet. As a way of honoring the beloved rock icon and keeping his memory alive for future generations, The Eagle's Cry has compiled a list of his top 15 greatest songs.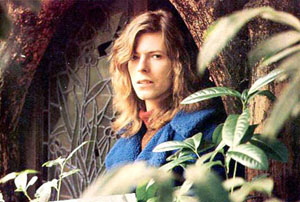 15."The Width of a Circle"
The Man Who Sold the World
1970
Memorable lines: "So I said 'so long' and I waved 'bye-bye'/And I smashed my soul and traded my mind".
The Man Who Sold the World's eight-minute-long opening song is often overlooked in favor of the album's title track. However, with its surreal, suggestive lyrics and a heavy guitar part reminiscent of Led Zeppelin, "The Width of a Circle" impressed critics and became a favorite among many dedicated Bowie fans.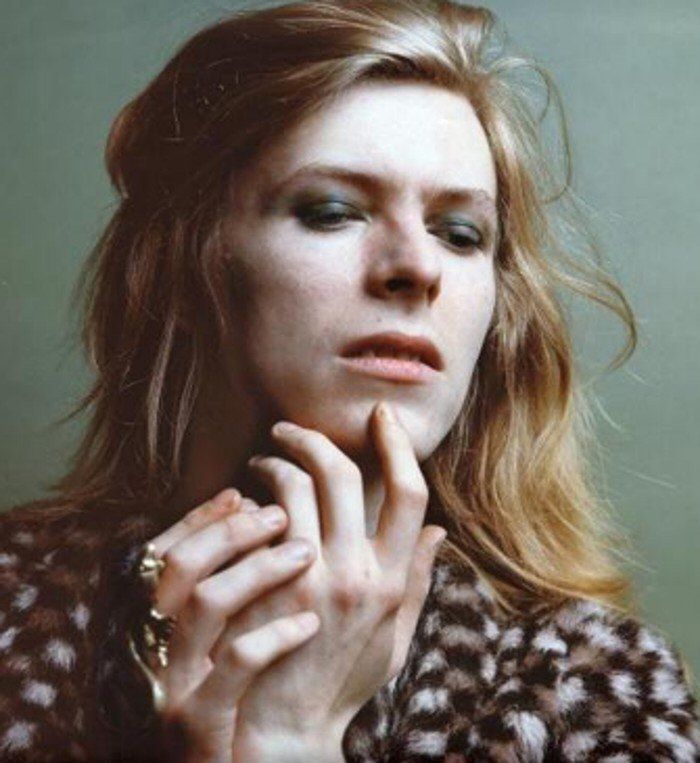 14."The Bewlay Brothers"
Hunky Dory
1971
Memorable lyrics: "Oh, and we were gone/Kings of oblivion".
The surreal lyrics and captivating melody of Hunky Dory's closing track made it a talking point among critics and fans alike. While it wasn't as radio-friendly as hits like "Changes" or "Life On Mars", most fans can agree that it made for an intriguing and satisfying conclusion to the album. "The Bewlay Brothers", often regarded as one of Bowie's most mysterious and impenetrable songs, is definitely worth a listen.  
13."Rebel Rebel"
Diamond Dogs
1974
Memorable lines: "You've got your mother in a whirl/She's not sure if you're a boy or a girl".
Rebel Rebel, released in 1974, was Bowie's first hit since 1969 not to feature Mick Ronson on guitar. While its gritty sound and catchy guitar riff suggest influence from bands like the Kinks or the Rolling Stones, its gender-bending lyrics are unmistakably glam-rock. Cited as Bowie's most covered song, it has been performed by artists as diverse as Bryan Adams, Madonna, Def Leppard, Tegan and Sara, and Joan Jett and the Blackhearts.
12."Kooks"
Hunky Dory
1971
Memorable lines: "Will you stay in our lovers' story?/If you stay, you won't be sorry".
In one of his most personal songs, Bowie asks his newborn son, Duncan Jones, to "Take a chance/with a couple of Kooks/hung up on romancing". With its bright, catchy melody and sweet lyrics, "Kooks" manages to be both playful and sincerely touching. Heartfelt without being overly sentimental, "Kooks" is possibly one of the best songs ever written about parenthood.
11."Young Americans"
Young Americans
1975
Memorable lines: "Ain't there one damn song that can make me/Break down and cry?"
The title track of Bowie's 1975 album was infused with the sound of American soul and featured references to Washington, President Nixon, and Ford Mustangs. Unsurprisingly, it was a huge success in the United States, reaching No. 28 on the Billboard Charts. Having yet to begin a career as a solo artist, a young Luther Vandross arranged the background vocals for the song and co-wrote "Fascination", another track on the Young Americans album.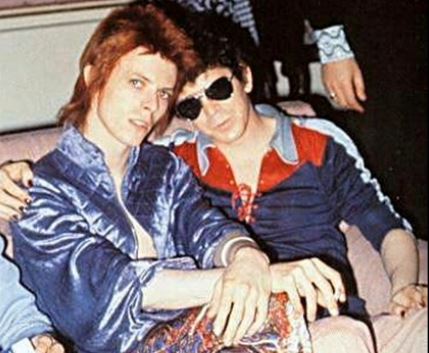 10."Queen B___h"
Hunky Dory
1971
Memorable lines: "She's an old-time ambassador/Of sweet-talking, night walking games."
Written as a tribute to Lou Reed and the Velvet Underground, "Queen B___h" is certainly reminiscent of the early proto-punk scene in New York City. Hunky Dory's penultimate track stands out as a snarky, fast-paced rocker lodged between two slower songs. Reed himself, a close friend of Bowie's, came onstage to perform the song live with Bowie during his 50th birthday concert at Madison Square Garden. It has been featured in several movies and video games, and was played over the closing credits of Wes Anderson's The Life Aquatic with Steve Zissou.
9."Oh! You Pretty Things"
Hunky Dory
1971
Memorable lines: "All the nightmares came today/And it looks as though they're here to stay".
The radio-friendly sound and bright, Beatle-esque style of "Oh! You Pretty Things" mask the dark, existential nature of Bowie's lyrics. Over a simple piano melody, Bowie calmly declares, "We've finished our news/Homosapiens have outgrown their use". Bowie considered releasing this song as Hunky Dory's first single, but chose "Changes" instead.
8."All the Young Dudes"
All the Young Dudes (Mott the Hoople)
1972
Memorable lines: "Television man is crazy/Saying we're juvenile delinquent wrecks".
Though it was written and produced by Bowie, this song was originally recorded and released by Mott the Hoople in 1972. Bowie recorded his own version of the song in December 1972 during the Aladdin Sane recording sessions, but it wasn't released until 1995. The song has since been covered by countless artists, including Bruce Dickinson, Ozzy Osbourne, The Smashing Pumpkins, Cyndi Lauper, Aerosmith, Ringo Starr, and Judas Priest.
7. Tie: "Ziggy Stardust" and "Moonage Daydream"
The Rise and Fall of Ziggy Stardust and the Spiders from Mars
1972
Memorable lines: "He took it all too far/But boy could he play guitar".
"I'm an alligator/I'm a mama papa comin' for you".
"Moonage Daydream" and "Ziggy Stardust", two of the most popular and enduring songs from The Rise and Fall of Ziggy Stardust and the Spiders from Mars, properly introduced fans to the first of Bowie's many alter egos: a bisexual alien rock star. "Ziggy Stardust" was never released as a single, but it has become a fan favorite, and Bowie closed every show with it during his 2003-2004 world tour. "Moonage Daydream", featuring an incredible solo by guitarist Mick Ronson, also became a highlight of Bowie's live shows. The two songs are so similar in their cosmic sound and lyrical creativity that I couldn't bring myself to choose between them.  
6."Changes"
Hunky Dory
1971
Memorable lines: "Every time I thought I'd got it made/It seemed the taste was not so sweet".
With lyrics that reflected the ever-changing music scene of the 70s, as well as Bowie's adaptive style and personality, "Changes" has become one of the singer's most popular songs. It can still be heard frequently on classic rock radio stations, and it was the last song performed publicly by Bowie at a charity event in 2006. The song is not only catchy, but profoundly introspective, expressing Bowie's apprehensions about fame and the music industry.
5. "Starman"
The Rise and Fall of Ziggy Stardust and the Spiders from Mars
1972
Memorable lines: "He'd like to come and meet us/But he thinks he'd blow our minds".
The first single released from The Rise and Fall of Ziggy Stardust and the Spiders from Mars, "Starman" charted at No. 10 on the UK charts and No. 65 in the U.S. In September of 1972, Bowie and his band put on a groundbreaking performance of the song on BBC's 'Top of the Pops' (TOTP). Clad in spandex and glitter, Bowie sang with unwavering confidence, ushering in a new era where gender expectations were challenged and social norms were crushed. Having already come out as gay to Melody Maker magazine, Bowie served as a beacon of hope for a world where prejudice against the LGBT community would cease to exist. Sasha Geffen of MTV News wrote of the 'TOTP' performance: "The closeted kids who saw this alien beam into their living rooms could rest assured that their secret would be safe… and that there was another world out there where it wouldn't have to be a secret at all."
4. "Rock 'N' Roll Suicide"
The Rise and Fall of Ziggy Stardust and the Spiders from Mars
1972
Memorable lines: "I've had my share, I'll help you with the pain/You're not alone".
The Rise and Fall of Ziggy Stardust and the Spiders from Mars's upbeat penultimate track, "Suffragette City", transitions into this profound closing song, which was also released as a single in 1974. "Rock N Roll Suicide" begins with Bowie singing over a simple acoustic guitar part and ends in a brilliant climax of guitar, saxophone, strings, and heart-wrenching vocals. Bowie's singing ranges from quietly somber to fiercely compassionate, and the song closes with a vaguely optimistic message as Bowie repeats, "Oh no love!/You're not alone". "Rock N Roll Suicide" is truly a perfect ending to Bowie's most iconic album.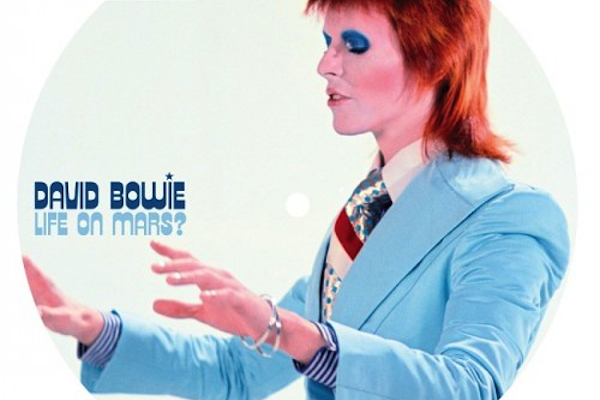 3. "Life On Mars?"
Hunky Dory
1971
Memorable lines: "But the film is a saddening bore/For she's lived it ten times or more".
"Life On Mars?" starts with Bowie singing over a simple piano melody, then builds as a rousing string section is added into the mix. Through lyrics packed with bizarre allusions, it tells the story of a girl escaping her troubles through movies and television. The song kept a place on the UK charts for thirteen weeks in 1973, and music critic Neil McCormick of The Daily Telegraph ranked it as number one on his list of the 100 Greatest Songs of All Time. Certainly one of his most theatrical and ambitious endeavors, "Life on Mars?" was an unforgettable milestone in Bowie's career.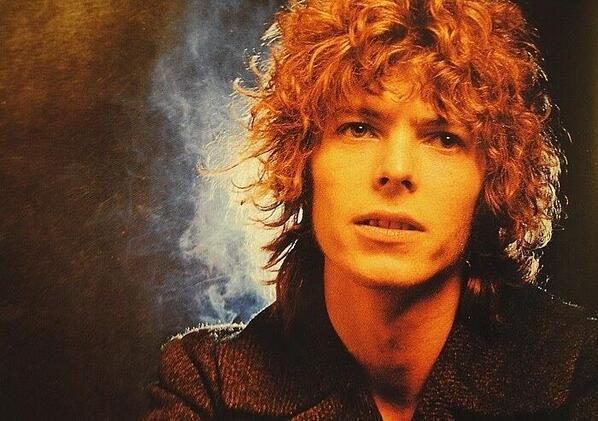 2. "Space Oddity"
David Bowie
1969
Memorable lines: "And I'm floating in a most peculiar way/And the stars look very different today".
Believed by many to be Bowie's most iconic song, "Space Oddity" became his first UK No. 1 hit when it was re-released in 1975. Its title alludes to the 1968 Stanley Kubrick film, 2001: A Space Odyssey, and its haunting lyrics and melody tell the story of an astronaut drifting alone through the stars. In May 2013, Canadian astronaut Chris Hadfield recorded a cover version of the song while stationed at the ISS. His music video, which was the first ever to be shot in space, quickly went viral. "Space Oddity" was arguably Bowie's first great song, and its lyrics explored the themes of space travel and alienation that would later become so prevalent in his career.
1."Heroes"
Heroes
1977
Memorable lines: "Though nothing, nothing will keep us together/We can beat them, forever and ever".
Written while Bowie was living in West Berlin, this song was inspired by the sight of a couple sitting on a bench beneath a turret on the Berlin Wall. With its passionate, bittersweet lyrics, layered sound, and luminous synths, "Heroes" is six minutes and eleven seconds of perfection. Although it wasn't a huge hit in the US or the UK when it was first released, it has become one of Bowie's most popular songs, covered by notable artists like Peter Gabriel and Blondie. "Heroes" was ranked 46th on Rolling Stone's list of the 500 greatest songs of all time, and Berlin mayor Michael Mueller has called it "the hymn of our then-divided city and its longing for freedom." The song's chorus urges us to transcend the struggles of life by loving and reaching out to others, a feat which Bowie was certainly able to accomplish through his music. I could write about it endlessly, but "Heroes" really speaks for itself.