Your Golden Eagles Winter Sports Preview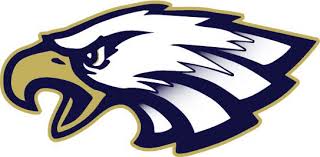 With the cold weather due to show up any time soon, winter sports are well underway. Please sit back and enjoy The Eagle's Cry preview and check out what's in store for our cold-weather athletes.
Girls Basketball:
Playing in a tough division is hard, but competing for first place overall in the strongest league in Nassau County is even harder. No team demonstrates this toughness more than the varsity girls' basketball team under head coach Mr. Inghilterra. With five returning seniors, Danielle Olive (All-Class), Lauren Oury (All-Conference), Bridget Cullinane, Tara Gallagher and Brianna Fehrenbach, who are more than capable of going toe-to-toe with the toughest teams in the conference. With a dominant force in Camryn Roeller (All-County '14-'15), who led the team in scoring last year, averaging more than 16 points per game. Injuries have plagued the team the past few years but with a healthy roster this year, they should have a very successful season. Coach Inghilterra said,  "We pride ourselves on defense, which creates turnovers for easy transition baskets on offense."
Boys Basketball:
With the season already upon us, the boys' basketball team looks to be tops in the conference this year. The Eagles feature a strong offensive presence this year, mixed with a solid defensive unit. Some key offensive players worth noting: senior Nick Calvacca, who uses his court-vision when on the ball. Senior Joe Tierney will be another strong presence once he returns from an injury sustained earlier in the fall season. With the mindset of winning the conference title, both the coaches and players are willing to devote all their time and give it everything they have to reach that top goal.
Ice Hockey:
This season, the ice hockey team has started off solidly, with a much-improved 4-4 record; last season, the team did not win a single league game. With a talented first line of sophomore Gavin Hulser at center and seniors Mark Bellando and Trevor Salerno on the wings, the team shows depth through the whole lineup, and the playoffs are certainly within reach. The team's defensemen have certainly kept pucks out of their own net so far, and goaltenders Phil Rapaglia, a senior, and Spyro Markoulis, a sophomore, have both played exceptionally well. The team's top priority, however, is to make the state tournament for the second time in the last three years, as all the players and coaches would like another shot at an NYS title.
Boys Swimming:
The boys' Varsity Swim team may be small, but they are very strong. Led by captain and senior Michael Cipolla, the team is looking forward to having a great season. Seniors John Hose and Lorenzo Cusumano will also return for their final year of swimming. Junior Steven Coyle, who has been an All-Conference swimmer since his freshman year, could win many races this year. "I expect Steven to have an outstanding season," said coach Harry Clark.
Winter Track:  
The winter track team looks like they are going to continue their success from last year, with Dan Midgette as the strongest runner.