BHS Gives Thanks for Its Many Blessings
On Tuesday, November 17th, the big family that is Bethpage High School gathered in the gym to celebrate the first annual Thanksgiving Dinner. In all, over 170 thanks-givers participated in the event, which was organized by Social Studies teacher and noted event organizer Mr. Scott Lynch.
Some of the delicacies served by teachers–Mr. Destefano, Mr. Lynch, Mr. Fazio, Ms. Lucchese, among others–featured turkey from Zorn's, mashed potatoes, Mr. Como famous jambalaya, stuffing, Fazio's corn pudding and green beans, for the health-conscious out there.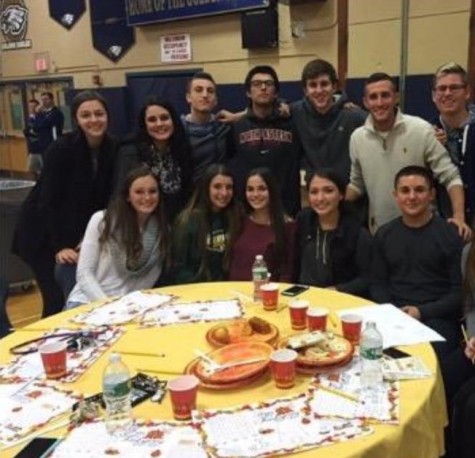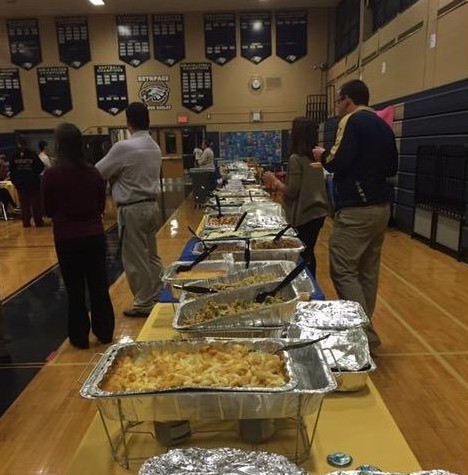 Check back at theeaglescry.net for quotes about this exciting event.